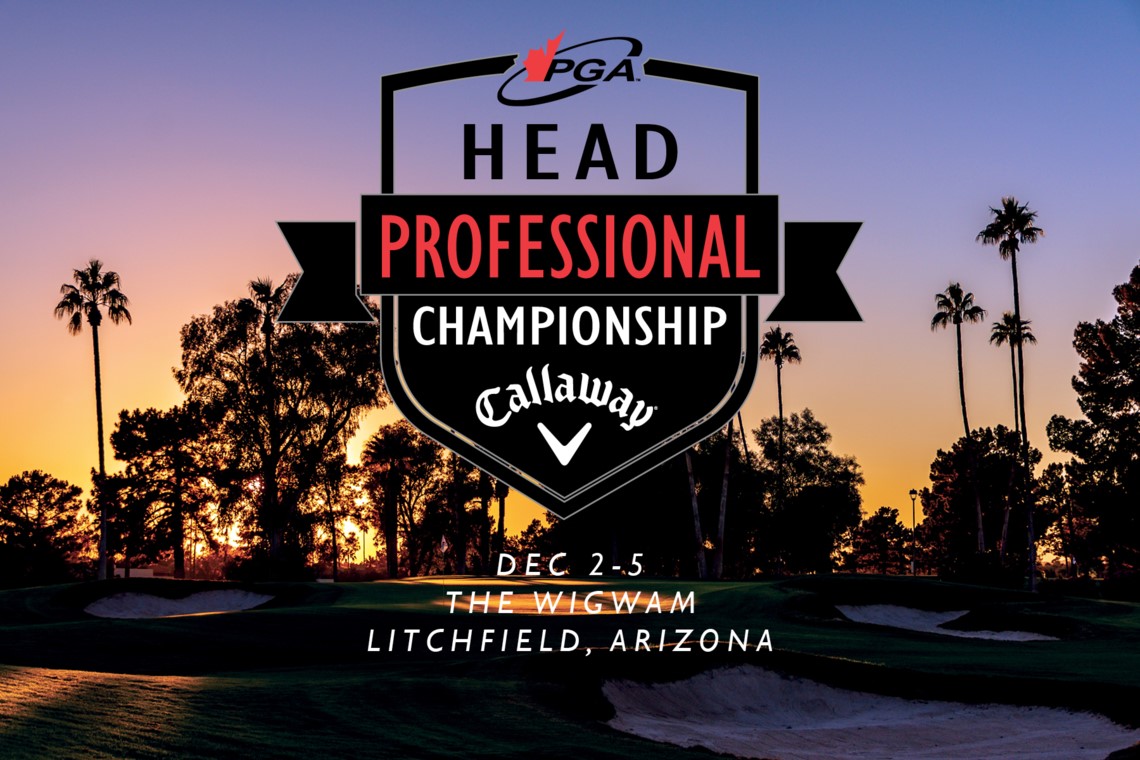 Callaway Golf Canada Becomes Presenting Sponsor of PGA Head Professional Championship of Canada
The PGA Head Professional Championship of Canada has a new presenting sponsor in Callaway Golf Canada.
The multi-year agreement sees the nearly 40-year old company add the PGA of Canada's annual end-of-year national championship to a strong portfolio that already includes presenting sponsorship of the PGA Assistants' Championship and founding partner of the PGA Patronize Your Pro program.
"The PGA of Canada is so very excited to have Callaway Golf Canada come aboard as partner of our Head Professional Championship," said PGA of Canada CEO Kevin Thistle. "Our PGA Head Professional Championship is not only one of our most competitive fields, but it's also an event filled with camaraderie, networking opportunities and a myriad of added-engagements for all those in attendance, so we are thrilled Callaway Golf Canada has come on board to support this amazing week."
Through an unwavering commitment to innovation, Callaway Golf Canada creates products designed to make every golfer a better golfer. Callaway Golf Canada manufactures and sells golf clubs and golf balls, and sells golf accessories, under the Callaway Golf and Odyssey brands worldwide.
"Callaway Golf Canada is very excited to enter this national sponsorship in partnership with the PGA of Canada," said Callaway Golf Canada General Manager, Bruce Carroll. "We feel this is another step in strengthening our commitment to the PGA of Canada Professional for supporting our brand."
This year's PGA Head Professional Championship of Canada presented by Callaway Golf Canada is headed back to The Gold Course at The Wigwam in Litchfield, Ariz., Dec. 2-5.
The 54-hole national championship featuring PGA of Canada head professionals, head teaching professionals, executive professionals and general managers, will undoubtedly feature stellar play from an impressive cast of players.
There will also be a 36-hole Inter-Zone competition compiled of four players on each team representing their respective PGA Zone and is contested over the first two rounds.
This year's championship will once again see the low club professional recognized with a separate trophy and monetary bonus. Secondly, all competitors are encouraged to stay at The Wigwam to take full advantage of numerous evening festivities.
Last year Brian McDonald claimed his first national title at the PGA Head Professional Championship of Canada. The Director of Golf and General Manager at Fairview Mountain in Oliver, B.C., featured five birdies in his final round at The Gold Course at Wigwam Golf Club, coming from behind to raise a PGA of Canada national championship trophy for the first time in his career.
Callaway Golf Canada is also the presenting sponsor of the PGA Assistants' Championship, which takes place Sept. 16-19 at TPC Toronto at Osprey Valley.
For more information about PGA of Canada National Championship,
CLICK HERE
.