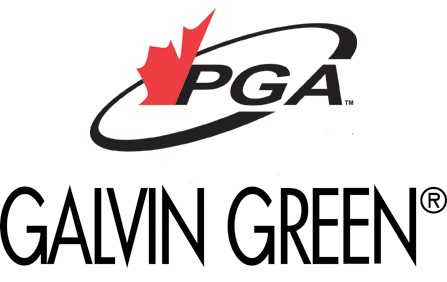 PGA of Canada Reaches Multi-Year Agreement with Galvin Green Canada
The PGA of Canada is pleased to announce a new partnership with Galvin Green.
The agreement sees the high-performance functional golf apparel company partner with the Association's National Education Program, as well as being a supporter of PGA PRO:Files and PRO:Formance magazines, and the PGA of Canada website.
PGA members will also have an opportunity to obtain specialized PGA of Canada branded Galvin Green shirts, sweaters and outerwear through the PGA of Canada web site.
"The PGA of Canada is very excited to be starting a new relationship with Galvin Green," says PGA of Canada CEO, Gary Bernard. "Galvin Green is an international player in the golf apparel world and their commitment to the PGA of Canada and our PGA Professionals is something we greatly appreciate."
This is the second significant announcement this year for Galvin Green Canada. Second-year LPGA Tour player and former Team Canada member Rebecca Lee-Bentham has signed on as an international brand ambassador for renowned Scandinavian golf brand, founded in 1990. The Toronto resident will be showcasing the 2013Galvin Green Ladies' Collection while on Tour this year.
"We're very pleased to be entering a long-term sponsorship agreement with the PGA of Canada," says Galvin Green President, Jonathan Wong. "We have had tremendous support from golf professionals across the country and we look forward to working with them in the future as we continue to grow the Galvin Green brand in Canada."
Galvin Green is also the official main sponsor to the PGA of Sweden, Official supplier to the PGA of Germany and PGA of Denmark and official licensee for the 2014 Ryder Cup Europe.
Galvin Green Canada was named the 2012 Outerwear Brand of the Year by Rick Young of SCOREGolf magazine. Jamie Donaldson gave Galvin Green the perfect start to the 2013 tour season with a thrilling win at the Abu Dhabi HSBC Championship that put the popular Welshman into the Top-30 of the official World Golf Rankings.