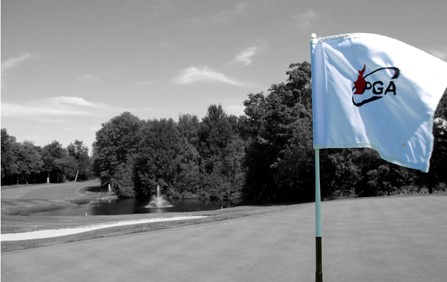 PGA of Canada Announces National Award Winners
The PGA of Canada is proud to announce the winners of its 2012 National Awards.
The winners include Eric Laporte, Mike Weir Player of the Year; Shaun Piercey, Pat Fletcher Retailer of the Year; Andrew Steep, Moe Norman Apprentice of the Year; Cam Martens, George Knudson Teacher of the Year; Doug Lawrie, Jack McLaughlin Junior Leader of the Year; Jon Roy, Ben Kern Coach of the Year; Trevor Goplin, Murray Tucker Golf Professional of the Year; Mike Kelly, Tex Noble Award for Professional Development; and Lorne Rubenstein, George Cumming Distinguished Service Award.
PGA of Canada President Gregg Schubert says he's thoroughly impressed with this year's crop of award winners.
"The eight PGA of Canada members who earned an award this year are truly great golf professionals and on behalf of the National Board of Directors' and the Association's 3,800 members, I'm proud to congratulate them today on their achievements," Schubert says. "And while Lorne Rubenstein is not a PGA of Canada member, he has been one of the biggest contributors to golf in Canada for more than 30 years."
Each year, a National Selection Committee evaluates nominations from more than 3,800 PGA of Canada members from-to-coast and recognizes winners in each of the categories.
The winners will receive their award at next month at Canada Night in Orlando, Fla., as part of the PGA Merchandise Show.
"This will be the first year the winners will be recognized at Canada Night," Schubert says. "It's a bigger room, a brighter spotlight and a large audience to recognize the achievements of our impressive winners."
Canada Night takes place in Orlando, Fla., on Jan., 25, 2013 at the PGA Merchandise Show (Orange County Convention Centre) at 5:30 p.m. in room 304 C/D.