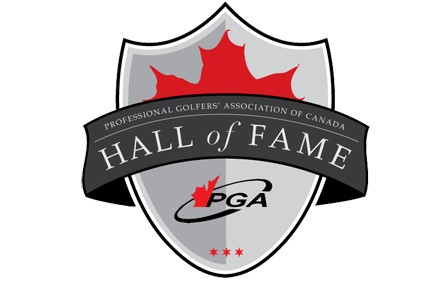 PGA OF CANADA ANNOUNCES HALL OF FAME
The second oldest and third largest professional golf association in the world is proud to announce the creation of the PGA of Canada Hall of Fame.

Launching in January 2014 as part of Canada Night at the PGA Merchandise Show in Orlando, Fla., with the induction of the inaugural class, the virtual hall of fame will celebrate PGA of Canada members—both past and present.

"The virtual PGA of Canada Hall of Fame is dedicated to our members—the men and women who have been the foundation of the Association since our inception in 1911," says Warren Crosbie, PGA of Canada Hall of Fame Committee Chair. "It is a means to preserve our history, celebrate PGA of Canada members and, communicate our story to the public."

The virtual hall of fame is currently being designed by Vernon, B.C.'s, Green Golf Designs and promises to feature a number of leading web-based technologies that will not only celebrate the PGA of Canada and its' members, but also educate and inform website visitors.

"The soon-to-be launched PGA of Canada Hall of Fame will undoubtedly celebrate our association's proud history from our humble beginnings more than 100-years ago, to our present day success stories," says PGA of Canada President Gregg Schubert. "I speak on behalf of the PGA of Canada's 3,700 members when I say that I can not wait for the unveiling of both the hall of fame's virtual site and the inaugural class this January at Canada Night," adding, "it will be a proud moment for all PGA of Canada members when the curtain lifts on this highly anticipated virtual hall of fame site."

The PGA of Canada Hall of Fame virtual site—which will feature inducted members; past association presidents; honourary members and directors; master professionals a champion's room; as well as a number of digital treats—launches January 2014.