Marie-Josee Rouleau to defend title at Canadian PGA Women's Championship
Marie-Josee Rouleau to defend title at Canadian PGA Women's Championship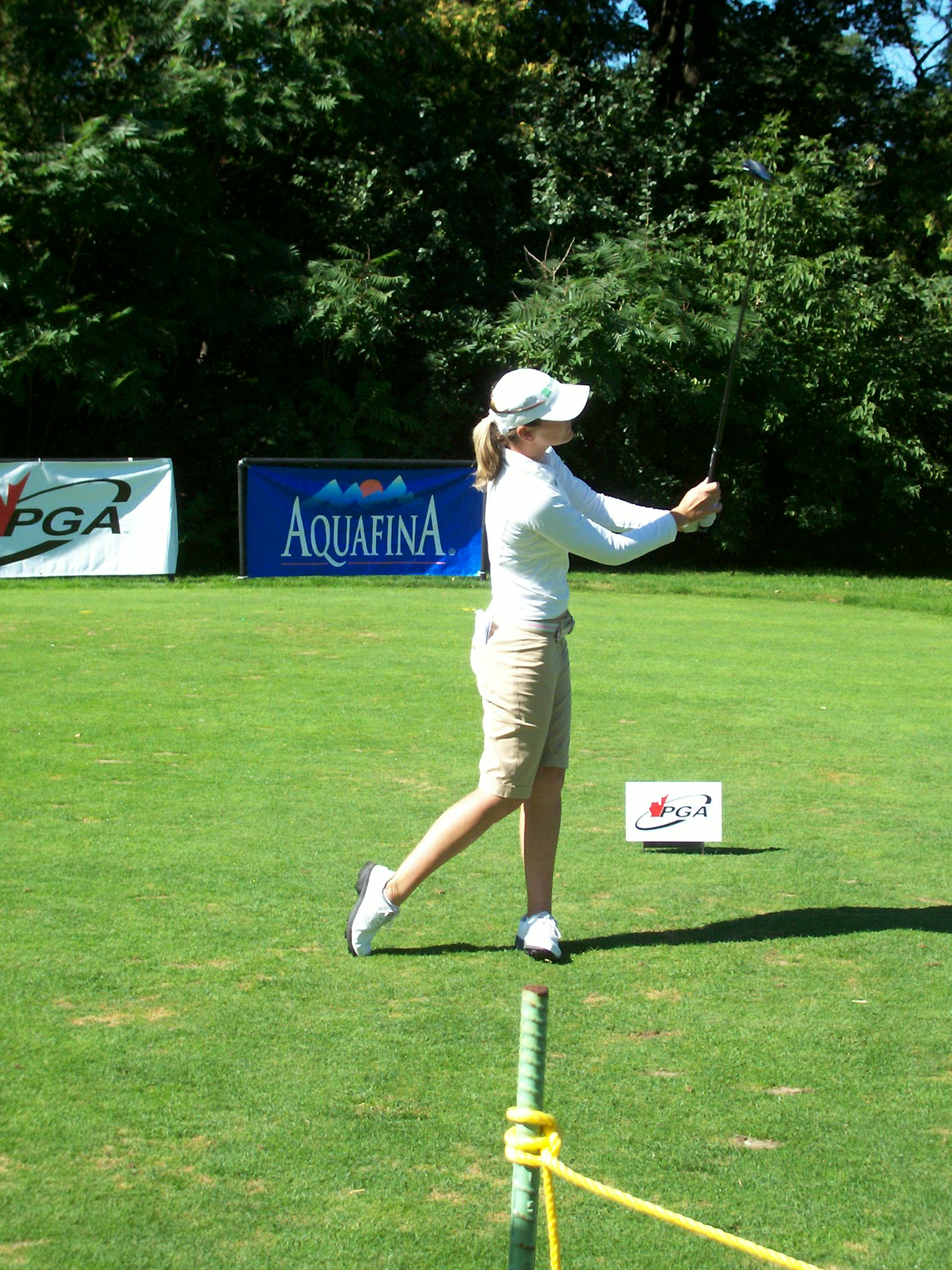 ACTON, ON (July 24, 2007) - Marie-Josee Rouleau is preparing to defend her national championship title July 31st to August 1st at the 2007 Canadian PGA Women's Championship presented by AQUAFINA® at the Ladies' Golf Club of Toronto in Thornhill, Ontario.

"I am very excited to defend my title at the Toronto Ladies Golf Club," says Rouleau. "It meant a lot to me to win the CPGA Championship last year, a title that was missing to my victory list in Canada. I am looking forward to seeing my fellow competitors, having a practice round and getting ready to compete again".

Last year, the St. Lambert, Quebec native won the Championship in an exciting fashion in a three-hole playoff against Jessica Shepley of Oakville, Ontario at the Oshawa Golf & CC. Rouleau and Shepley both shot 3-over par 75s during the second round to finish with a 145 total, three shots ahead of any of their closest competitors.

Rouleau had an impressive amateur career winning the Canadian Junior Championship in 1987, as well as the Canadian Amateur Championship in 1992; she also represented Canada in the World Team Championship in 1992.

She went on to play at Florida State University and received the Number 1 Order of Merit in the du Maurier Series in 1998 and 1999. She gained non-exempt status on the 2000 LPGA Tour after finishing T17th in the Final Qualifying Tournament where she failed to gain exempt status after losing in a seven-way playoff. After playing with non-exempt status once again in 2001, Rouleau went on to play on the Ladies European Tour.

"Since playing on the LPGA Tour in 2000 and 2001, I have been battling a rib injury that I have had three times since 2000, the last time being after one of my most recent competitions in October 2006 in London on the Ladies European Tour, so after 12 years as a touring professional, traveling everywhere, competing on different continents, I decided to take a position at Rosemere Golf Club (Rosemere, Quebec) as an associate professional teaching a lot," says Rouleau. "Since making the transition, I am able to be at home more often and have a family life, but mostly it gives me the opportunity to give back the knowledge I acquired over the years as a professional golfer and helps others reach their goal".

The Canadian PGA Women's Championship is celebrating its 20th Anniversary and will once again spotlight the top Canadian club and touring professionals as well as provide a stage for top Canadian amateurs to compete amongst the professionals.

Past champions include Lori Kane ('96,'97,'98,'99 & '01), Nancy Harvey ('94,'95 & '00) and Alena Sharp ('04).

The 36-hole stroke play championship will be contested on Tuesday July 31 & Wednesday August 1, 2007 with Monday set aside for practice rounds and Pro-Am at the Ladies' Golf Club.

Click here for Tuesday, July 31st Tee Times
For more information please contact:

Erica Bury
Communications Coodinator
Canadian PGA
erica@cpga.com
o: 800.782.5764
c: 416.797.9814

About the CPGA:

Established in 1911, the Canadian Professional Golfers' Association is a non-profit association comprised of approximately 3,500 golf professionals across the country with a mandate to promote and advance the game of golf, serving the needs of both its membership and the golf public through professional and junior golf development programs and high-calibre competitive events. The National Office is located in Acton, Ontario with nine Zone Offices across the country. For more information, visit: www.cpga.com