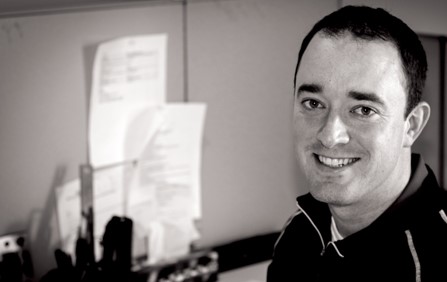 Getting to Know--Matt Allen
What do you do here at the PGA of Canada?
For the past couple years I've been working with ELITE Apprentices and Candidates for Membership mostly. But now my role has changed a bit and I'll be working with facilitators, player development programs and the national coaching program.

You have a pretty solid coaching background, don't you?
Yeah, I have a background in coaching—namely softball. I grew up playing competitively and then as I got a little older I found my niche in coaching when I went to university. I coach the women's team at Wilfrid Laurier University and do some advising for a couple club teams too.

You're also a softball umpire too, right?
I am, yes. I'm a level-four softball umpire. I'm actually one of the youngest level four's in the country and this past summer I was in PEI umpiring a national championship. So as you can imagine my summers are pretty busy with all my umpiring and coaching.

OK, lets switch gears now and talk about your unbelievable love of country music.
I'm not sure anyone really understands how much I love country music.

Really, wow. Where and when did this love blossom?
I honestly don't know where it came from. My mom kind of listens to country, my dad detests it. I really didn't grow up with it all, but I sure do love it now.

Who are some of your favourite country acts?
Shania Twain is unreal. "Man! I Feel Like a Woman" is one of the best tunes ever and "Party for Two" is also really good.

How many country shows do you attend in a year?
I'd say between 12 and 15 shows a year.

At these shows, do you put on the 10-gallon hat, chaps, spurs and ride into the venue on a horse?
Definitely not. I'm probably what you would call a country music yuppie. I don't get dressed up because I don't think people who get all dressed up are true country music fans.

All right, last question—how tall are you really?
Well my stock answer is 6'6'' but my vertical is pretty weak since I can't touch the rim of a basketball net.