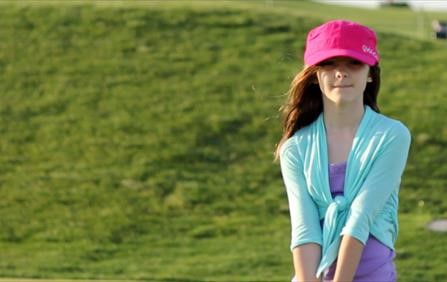 CN Future Links Girls' Club Grants Available
PGA of Canada members who are interested in starting a CN Future Links Girls' Club program this year or those who are currently running a Girls' Club are encouraged to apply for a new grant for active CN Future Links sites in 2014.
Each grant is worth $500 and the deadline to apply is June 5th.
The CN Future Links Girls' Club is a developmental golf program essentially designed for girls 7-18 years of age. As members, young girls will develop the skills, attitudes and positive images of themselves as athletes on the golf course, encouraging both self-esteem and a life-long love of the game.
The Girls' Club was developed to address the huge discrepancy between the numbers of young girls playing golf compared to the number of young boys. It aims not merely to attract girls to the game but also to help retain them longer.
Benefits of CN Future Links Girls' Club
Registered Girls Club sites receive support materials via Canada Post within 5-7 business days after registering. This includes CN future Links site signs, brochures, manuals and more.
Registered Girls Club sites also gain access to the instructor's only portion of the website, which contains soft copies of support materials, manuals, a drill database, logos and more.
Active Girls Clubs sites gain eligibility to apply for the Girls Club Grant of $500 which will go towards your Girls Club program. Visit cnfuturelinks.com to fill out the application.
New for 2014-active Girls Club sites also receive a free pink Girls Club drawstring gym bag for every girl on your roster.
For more information, visit the CN Future Links Girls' Club site or contact the PGA of Canada's Matt Allen by email at
matt@pgaofcanada.co
m or by telephone at 1.800.782.5764 ext. 236