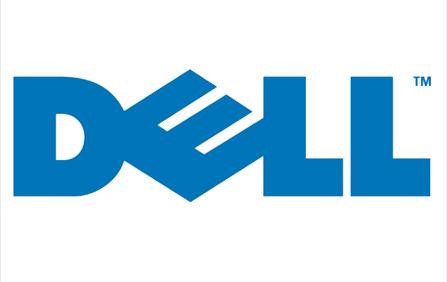 Canadian PGA Announces Dell as the Official Computer of the Association
Canadian PGA Announces Dell as the Official Computer of the Association
-Dell to Sponsor Canadian PGA Teacher of the Year Award-

ACTON, ON (May 13, 2008)
– The Canadian PGA announced today that it has reached a three-year agreement through which Dell will become the Official Computer of the Association.
This partnership offers the 3,600 Canadian PGA Members across the country and their golf facilities the opportunity to purchase Dell computers and related products at preferred pricing.
"The Canadian PGA is thrilled to welcome Dell as the Official Computer of the Association," stated Lindon Garron, President of the Canadian PGA. "Our Members now have the benefit of purchasing the latest Dell computers and products at great prices and enjoy the peace of mind associated with knowing that their facility is equipped with the highest quality computer product on the market."
As part of the partnership, Dell will be outfitting the Canadian PGA National Office and National Tournament staff with its latest and most innovative technology to help the Association deliver the highest quality service to the Canadian PGA Professionals across the country.
"We are delighted the Canadian PGA selected Dell," said Kevin Peesker, Vice-President & General Manager, SMB, Dell Canada. "Like Dell, Canadian PGA Professionals are committed to simplifying and enhancing the experience for their customers and we are pleased to be associated with them."
Dell will also become the title sponsor of the Dell Canadian PGA Teacher of the Year Award. This year the national awards will be handed out in November at the Canadian PGA National Awards Ceremony in Port St. Lucie, Florida. The 2007 recipient – Derek Ingram, Head Teaching Professional at Elmhurst Golf & Country Club and RCGA National Team Assistant Coach will be presented with the award by a Dell executive as well as one of Dell's newest laptops for use in teaching and coaching activities.
"We are pleased to welcome Dell as an Official Partner of the Canadian PGA. Dell is a premier brand around the world and the opportunity to partner with them is something we are extremely excited about," said Jeff Dykeman, Manager of Business Development for the Canadian PGA.
About the Canadian PGA:

Established in 1911, the Canadian Professional Golfers' Association is a non-profit association comprised of approximately 3,600 golf professionals across the country with a mandate to promote and advance the game of golf, serving the needs of both its membership and the golf public through professional and junior golf development programs and high-calibre competitive events. The National Office is located in Acton, Ontario with nine Zone Offices across the country. For more information, visit
www.cpga.com
For More Information:
Jeff Dykeman
Manager of Business Development
Canadian PGA
519.853.5450 x232
jeff@cpga.com
Erica Duffy
Communications Coordinator
Canadian PGA
519.853.5450 x234
erica@cpga.com