Bill Forrest Honoured by PGA of America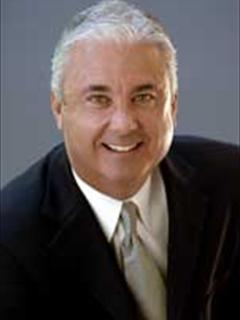 From one-time caddie in Fort Erie, Ont., to instructing the likes of Seve Ballesteros and Tom Weiskopf, Bill Forrest's journey through golf has been a remarkable one.
Forrest, who last month became the first Canadian to be named the PGA of America's Teacher of the Year, says he "feels blessed, honoured and humbled. I think it will inspire me to become a better teacher."
Forrest, now Director of Instruction at Troon CC in Scottsdale, Ariz., decided to become a golf professional after caddying and playing in junior events in Ontario.
His first assistant's job was under Peter Haime at the Ottawa Hunt & CC in 1978-79. After talking with the late Jack McLaughlin at Vancouver's Shaughnessy G&CC, Forrest moved to Vancouver and worked for a year at Fraserview GC.
"Jack was the primary reason I got into teaching," Forrest said. "I worked for some good guys in Canada such as Peter and Jack who were outside-the box thinkers. A good coach is a good thief, and a good teacher is a good learner."
Shortly afterward, he began taking lessons from great U.S. teachers such as Jim Flick, Bob Toski, John Jacobs and Ben Sutton. "From then on, my desire was to become the best teacher that I possibly could."
After teaching stints at the Bonita Bay Club in Florida and Riviera CC in California, Forrest spent 14 years as the PGA Tour's Director of Instruction at TPC of Scottsdale. In 2004, Forrest moved across town to Troon CC.
In 1997, Forrest was one of the first PGA Professionals to be Specialty Certified in Teaching and earned PGA Master Professional status in 2004. He has conducted more than 50 education seminars in the U.S. and internationally.
"I think this award will inspire me to become a better teacher, learn more and give back more," Forrest said.