Education PAT Schedule
More Information
Name

Tee Talks Live National Conference - Ottawa

Type

National Conference

Facility

Chateau Laurier

Start Date

December 1, 2023

End Date

December 3, 2023

Registration Deadline

November 15, 2023

# Registered

4 / 200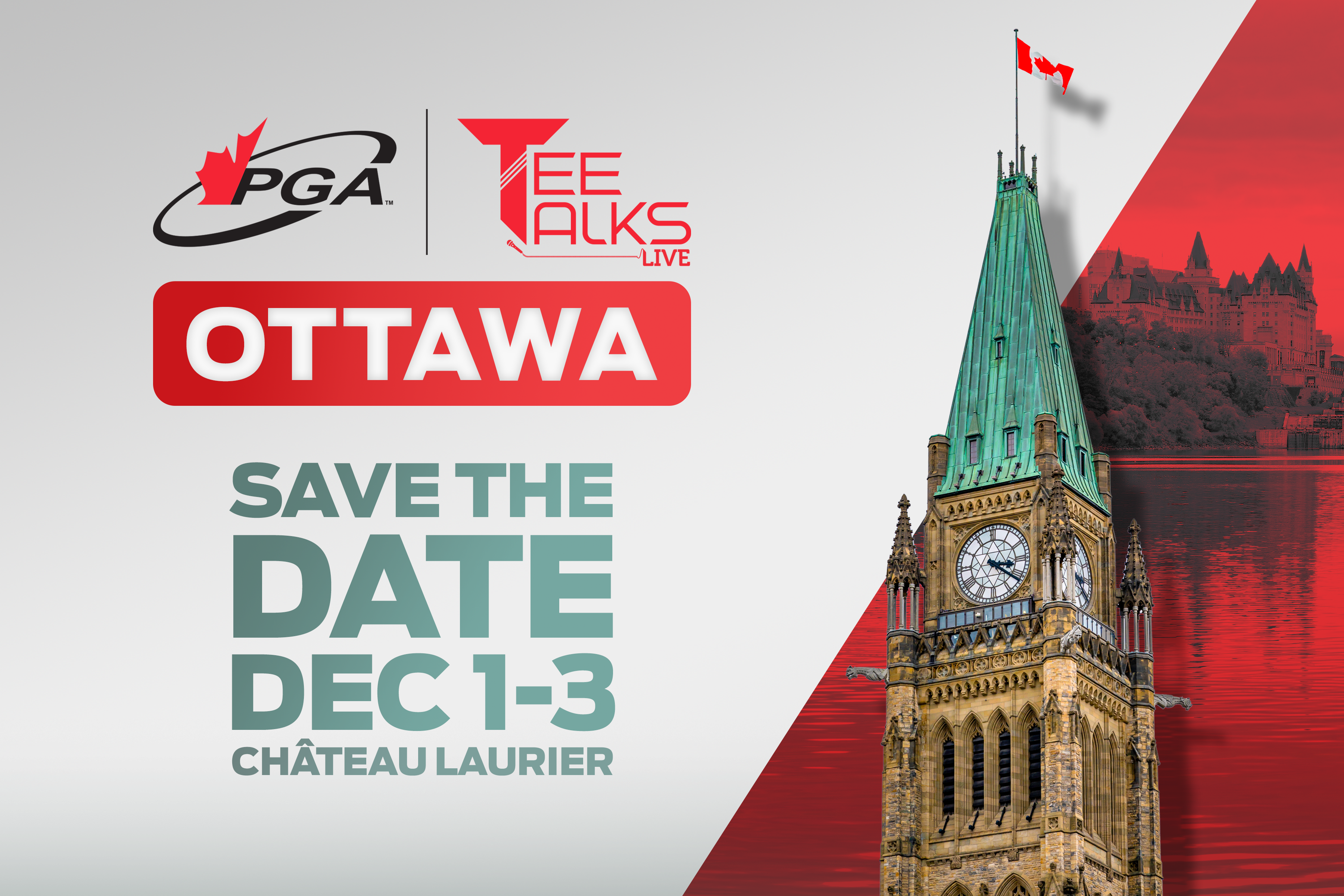 Tee Talks Live, a multi-day professional development conference exclusively for PGA of Canada Members and Apprentices, is back, this December 1-3 in Ottawa, ON.
This year's conference is held at a spectacular event, with an array of speakers covering teaching & coaching, golf operations and blended and other related topics over the three days.
In addition, there will be a tremendous blend of networking events, socials, keynote speakers and interactive sessions throughout the conference to ensure YOU get the most out of this opportunity.
The lineup of speakers will continue to evolve as we move closer to the conference, with multiple announcements expected throughout the spring and summer.
For more information, please contact Matt Allen, PGA of Canada Chief Innovation Officer at matt@pgaofcanada.com

For more information on speakers, accomodations and partners please visit: https://www.pgaofcanada.com/education/national-conference