Education & PAT Schedule
More Information
Name

Tee Talks Live National Conference - Ottawa

Type

National Conference

Facility

Chateau Laurier

Start Date

December 1, 2023

End Date

December 3, 2023

Registration Deadline

November 15, 2023

# Registered

63 / 200

Must register for the VIP Experience & Tee Talks Live separately.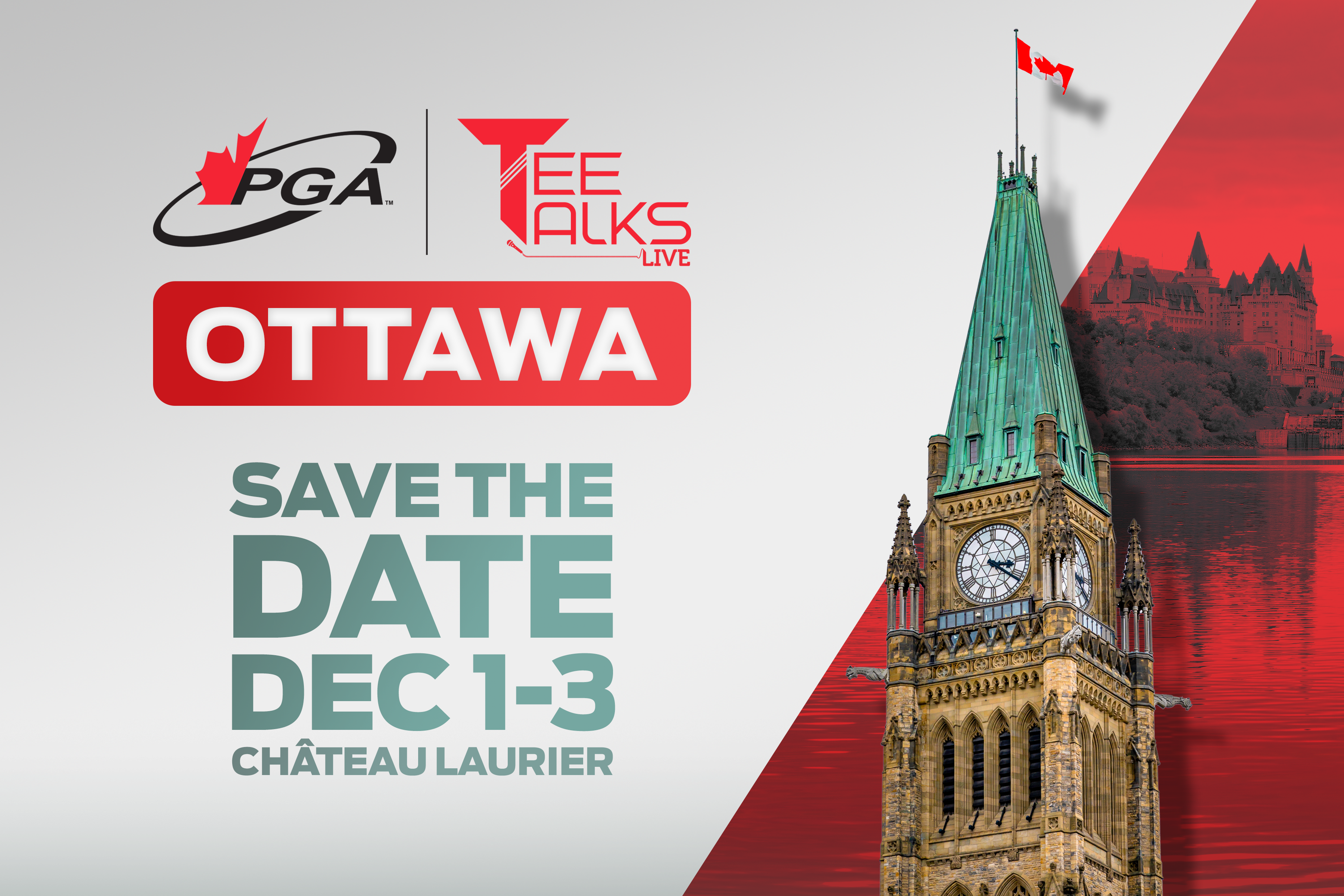 Tee Talks Live, a multi-day professional development conference exclusively for PGA of Canada Members and Apprentices, is back, this December 1-3 in Ottawa, ON.
This year's conference is held at a spectacular event, with an array of speakers covering teaching & coaching, golf operations and blended and other related topics over the three days.
In addition, there will be a tremendous blend of networking events, socials, keynote speakers and interactive sessions throughout the conference to ensure YOU get the most out of this opportunity.
The lineup of speakers will continue to evolve as we move closer to the conference, with multiple announcements expected throughout the spring and summer.
For more information, please contact Kendra Isaak, PGA of Canada Director of Operations at kendra@pgaofcanada.com
Cancellation Requests
Any participant wishing to withdrawal from this event is asked to contact education@pgaofcanada.com to initiate the process.

Transfer of Event Registration
If a registered member is unable to attend, their event registration may be transferred to another member up to a total of one (1) time.
Please note:
The following refund policy applies to this event:
Cancellations made on/before September 30th will receive a full refund, minus $50 administrative fee
Cancellations made between October 1st - November 1st will receive a 50% refund
As of November 2nd, any cancellations made will not receive a refund.
Need a copy of your receipt? You can access all of your receipts from the PGA of Canada through your member portal on the website by visiting https://www.pgaofcanada.com/members/invoices

For more information on speakers, accomodations and partners please visit: https://www.pgaofcanada.com/education/national-conference