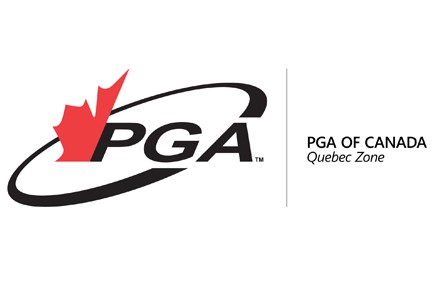 PGA of Canada Quebec Zone Names New Executive Director
Dominic Racine has been selected as the new executive director of the PGA of Canada Quebec Zone.
Chosen from a pool of numerous impressive candidates, Racine brings more than 15 years experience in the golf industry.

"I am very excited to announce Dominic Racine has been chosen to lead the PGA of Canada Quebec Zone into an exciting new era of success and growth," said PGA of Canada CEO Kevin Thistle. "Dominic brings a wealth of golf industry knowledge, as well as a proven business background."

Racine will report to the PGA of Canada Quebec Zone president and board of directors. He will also be working closely with the PGA of Canada's CEO and national staff.

For 10 years, the 43-year-old has held the director of operations role for Global Golf Management Inc., which runs a number of PGA TOUR, Champions, Web.com and LPGA Tour tournaments.

"I am truly humbled to be joining such a storied organisation as the PGA of Canada Quebec Zone," said Racine. "It will be an honour serving our membership across Quebec and I look forward to helping lead the PGA of Canada Quebec Zone to a bright future."

Most recently Racine joined the PGA Tour Competition Committee as a rules official for the Mackenzie Tour-PGA TOUR Canada. He's also a John Molson School of Business at Concordia University graduate with a Bachelor's Degree in Commerce.

Martine Laparé will join Racine in the newly restructured PGA of Canada Quebec Zone as the Zone Coordinator. Laparé aided the AGP du Quebec from 1991-2016 as both general manager and managing director. Her new role will include servicing the members of the PGA of Canada Quebec Zone with membership, education, communications and events.

Racine begins his role in July 2018, while Laparé begins immediately. Both will be working out of the new PGA of Canada Quebec Zone office at Olympic Stadium in Montreal. Racine and Laparé can be reached via email at dominic@pgaquebec.com and martine@pgaquebec.com as of today.