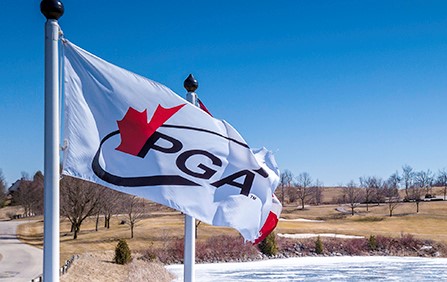 National Directors Nominated
The PGA of Canada is pleased to announce Scott Kolb, executive professional at Victoria Golf Club, has won the national directors' seat in British Columbia Zone.
Kolb joins acclaimed nominees:
Tiffany-Ann Gordon, teaching professional at Heritage Pointe Golf Academy, Alberta.
Adam Boge, teaching professional at Golf Mentor, Manitoba.
Gordon Percy, head professional at Carleton Golf & Yacht Club, Ottawa Valley.
Travis Spiess, head professional at The Ridge at Manitou, Northern Ontario.
All five will be officially voted in at the Annual General Meeting in May.
The 2018 Annual General Meeting of the Professional Golfers' Association of Canada will be held on Thursday, May 24, 2018, at 10 a.m. (local time) at St. Boniface Golf Club, Winnipeg.
Annual General Meeting information can be found HERE.

All Members are invited to attend, however, as defined in the by-laws, only Class "A" voting members of the association may vote.
Additionally, the new PGA of Canada's National Board of Directors' Executive Committee will be comprised of Mark Patterson of Saskatchewan, President; Ontario's Teejay Alderdice's, Vice President; and Percy, Secretary.
For more information about the national board, CLICK HERE.