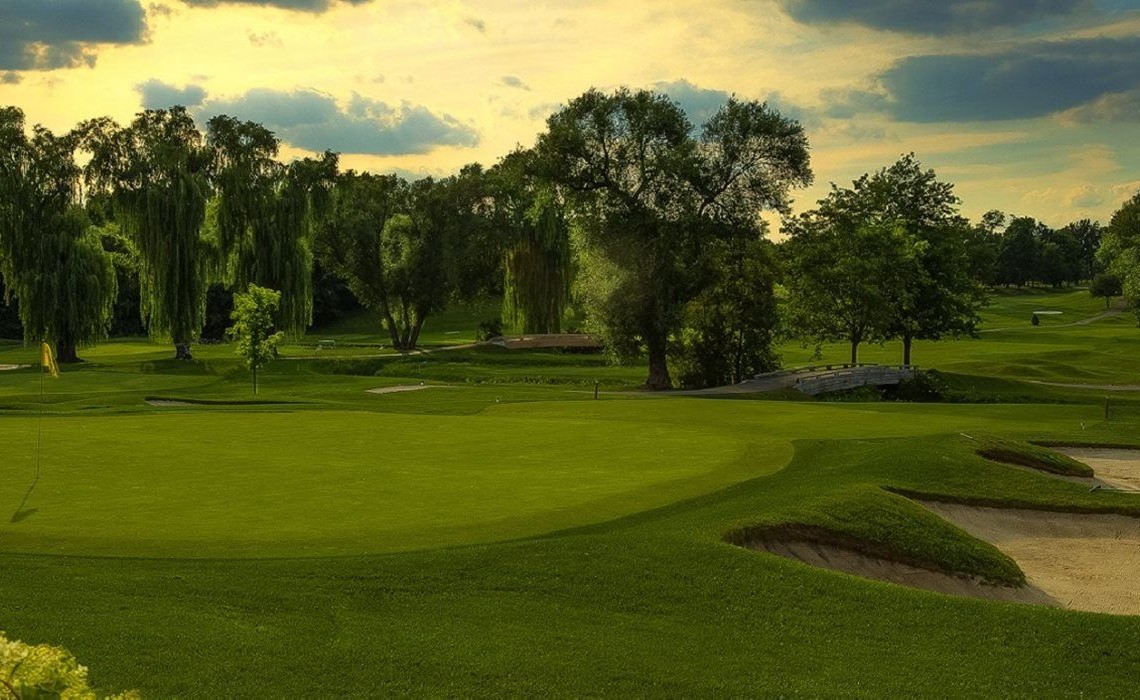 Tournament Coordinator
Founded in 1926 when a group of Toronto businessmen purchased a farm north of Toronto, Oakdale hired Stanley Thompson to craft the initial nine holes, with the designer adding nine a few years later. Canadian designer Robbie Robinson added the final nine in 1957.
With 27-holes of world-class golf at its core, and amenities including a pool, tennis and fitness facility, Oakdale is Toronto's Club of choice for families. For decades, friends and families have played on its wonderful course, and generations have connected over incredible family dinners in Oakdale's welcoming Clubhouse.
More recently, Golf Canada and title sponsor RBC in partnership with the PGA Tour have announced that Oakdale Golf and Country Club will join the celebrated host venue rotation for the RBC Canadian Open, with the club set to host Canada's National Men's Open Championship in 2023 and 2026.
Location

Oakdale Golf & Country Club - Toronto, Ontario

Posted

2021-11-24

Deadline

2021-12-10

Job Summary

Oakdale Golf and Country Club is seeking a Tournament Coordinator for the 2022 season and beyond. Reporting to the Director of Golf, the successful candidate will provide consistent, excellent service to all Members and guests.

About the Role: As the Golf Operation Tournament Coordinator, you will take the lead in all golf tournament-based communications and preparations and ensure that world class service standards are met. You will correspond daily with participants, tournament conveners, the Professional team as well as various department lead to resolve issues, provide information, and administer our golf events. The successful candidate will be articulate, patient and organized with an ability to prioritize efficiently and delegate effectively.

Responsibilities

Respond and resolve member inquiries in a timely manner while remaining positive, empathetic, and professional.
Support our team of Professionals in executing all golf events.
Provide members with data, online support and overall enthusiasm related to golf events and the Club in general
Demonstrate and develop an in depth understanding of our busy event schedule to effectively engage with members in a timely manner
Collaborate and lead our team in communication through various channels internally and externally.
Provide constructive feedback and contribute to the development of internal processes related to golf events.
Communicate effectively and efficiently across the organization in both written and verbal form.
Maintain a nimble mindset, allowing you to be flexible and the ability to easily adjust to new tactics and strategies, as they emerge
Other projects and items as assigned that will continue to our program forward

Qualifications

Vaccinated against Covid-19
PGA of Canada member in good standing not necessary but considered an asset
Possess exceptional attention to detail
Desire to exceed expectations
Must have experience with member event organization
Computer literate with experience in Jonas, GG Golf and Golf Genius considered as asset
Fundamental knowledge of the game of golf, and club operations
Work effectively within a team structure
Excellent oral and written communication skills
Available weekends and holidays

Compensation

Salary commensurate with experience
Meals while on shift
Health Benefits package
Opportunity for vertical growth within the Club
Industry related annual dues
End of season bonus

Benefits/Perks

Experience a sense of purpose that you won't get at many other golf courses in the country.
To be part of a dynamic team.
Our Club culture is open and approachable, mission-driven, that enables you to bring your authentic self and your best ideas forward.
Experience a supportive environment that encourages growth by investing in you through ongoing learning opportunities, individual development planning, and education assistance programs

Start Date

2022-01-04

Course Website

Employment Duration

All year

Contact Information

Roan Vollmer Director of Golf - rvollmer@oakdalegolf.com | 416-245-7361

All applications will be held in strict confidence.

Accommodation:

Oakdale Golf and Country Club is an equal opportunity employer, as such, we are committed to creating an accessible and inclusive organization as well as providing barrier-free and accessible employment practices in compliance with the Accessibility for Ontarians with Disabilities Act (AODA). Should you require Code-protected accommodation through any stage of the recruitment process, please make them known when contacted and we will work with you to meet your needs. Disability-related accommodation during the application process is available upon request.