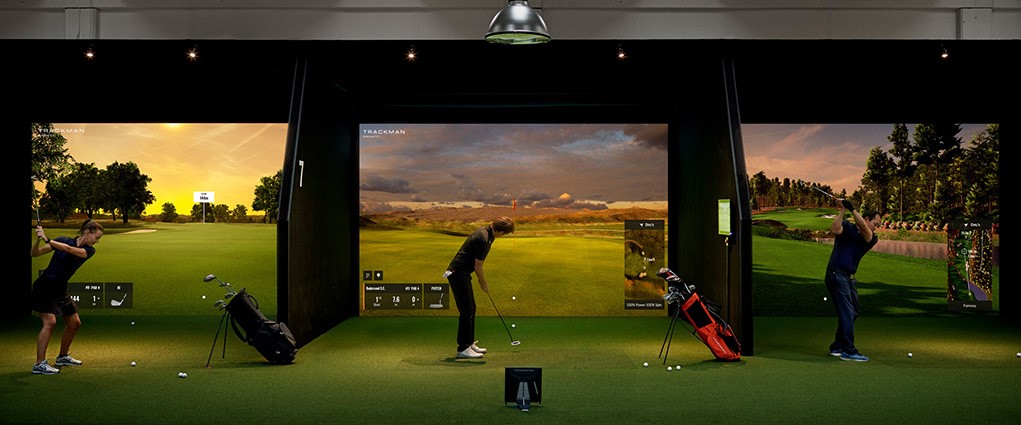 Installation Specialist - Remote/Travelling - 2 Positions
Join the home of a powerful sports brand and a one-of-a-kind technology
Our proprietary technology is based on expert knowledge about radar, computer vision, data and software engineering. Our solutions are developed by specialists who endlessly explore and challenge new technical boundaries. TrackMan's blend of cutting-edge technology, sports, and continued growth makes our company an outstanding place to work. Our work culture is entrepreneurial, ambitious and rewarding as you get to collaborate with inspiring colleagues and interact with the leaders of golf, baseball, and football. Based on a unique brand reputation, we are proud of working in close partnership with the top athletes, organizations, and teams that rely on our technology to stay ahead of the race.
We are a Danish company founded, owned and managed since 2003 by three entrepreneurs with a strong passion for sports. Today, we have a global footprint with our headquarter located in Denmark (north of Copenhagen) and offices in New York, Scottsdale, Poland, Korea, and Japan. We are more than 320 people worldwide, half of which work in Denmark where our hardware and software products are developed, tested and manufactured.
Where innovation happens
At TrackMan, we know that great people make great products. We believe that teams thrive and innovation sparks in an atmosphere where people are encouraged to think for themselves, where everybody's voices are heard, and where the best ideas prevail in the pursuit of an exceptional solution. This mix is what makes TrackMan an inspiring company – for our customers and our colleagues.
TrackMan Inc is a drug-free environment.
Location

TrackMan - Remote/Travelling

Posted

2021-10-25

Deadline

2021-11-30

Job Summary

Do you have a passion for technical project installations involving both hardware and IT-infrastructure? And do you thrive by working closely with customers around the world?

We are looking for people who are detailed oriented, enjoy travel and have a basic understanding of construction. The desired candidate must be willing to work a demanding schedule with flexible hours as required to meet the project schedule and must exemplify a high level of professionalism in meeting the needs of and interfacing with the customer. The position will work as part of a crew and calls for a flexibility and willingness to perform various job duties and roles as needed.

Responsibilities

Exceptional quality installation of TrackMan Golf Simulators
Establish best practices and innovative concepts related to product installations
Work directly with Installation Operations Manager to understand and verify all project requirements and prerequisites prior to installation
Establish positive relationships with clients and co-workers
Provide simulator client support in accordance to our current policies and agreements
Assist TrackMan Operations team with additional tasks as needed to help the TrackMan business
Lead by example, demonstrating an attitude of safety, cost control, asset management, and professionalism to all in direct supervision

Qualifications

Strong organization, planning and problem-solving skills
Excellent interpersonal and communication skills, including the ability to establish and maintain effective working relationships with employees, customer representatives and private home-owners
Good analytical and strategic thinking skills
Ability to use all needed hand tools, securing, and terminating wire/cables
Good understanding of basic AV and PC components
Ability to read and understand electrical schematics and diagrams.
Basic understanding of golf and/or golf swing
Ability to read instructions, write reports, complete after action forms
Passion, drive, excellent work ethic, and ability to self-start without direct supervision
Ability to travel domestically and internationally; greater than 75% travel; potential night and weekend availability
Must have a valid driver's license with a clean driving record.
Minimum of a High School diploma or GED.

Compensation

A competitive compensation package.
The chance to work with a dynamic and global team.
The opportunity to make a major impact in a company on the leading edge of
technology, data, and sports.

Course Website

Contact Information

Share our Passion!
Applications are continuously assessed, so please send your application as soon as possible.

If you have any question, please contact Cody Miller, Sales Director.
Phone: +1 (905) 321 9742 | E-Mail: cm@trackman.com

Start date is as soon as possible, and interviews take place on an ongoing basis. If you got what it takes, apply today and join a company with great technologies, passionate colleagues, and great opportunities to grow.

Click here to view the PDF job description

Accommodation

We are an equal opportunity employer and are committed to creating an accessible and inclusive organization as well as providing barrier-free and accessible employment practices in compliance with relevant legislation. Should you require Code-protected accommodation through any stage of the recruitment process, please make them known when contacted and we will work with you to meet your needs. Disability-related accommodation during the application process is available upon request.