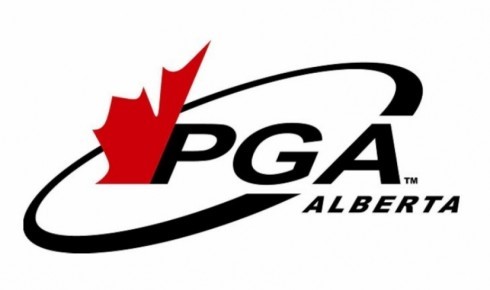 Education and Tournament Coordinator
The Professional Golfers' Association of Alberta is looking for a team orientated individual to fill a full-time position as we strive to provide our 550 Members with excellent customer service as well as programs and events that meet their expectations as Golf Professionals.
Established in Alberta in 1964 by Members of the Canadian Professional Golfers' Association (est. 1911), the main functions of the Association are to manage Membership records and resources; facilitate communications between Members; develop and execute Member networking opportunities; promote industry related programs and individual Member accomplishments.
Location

PGA of Alberta - Calgary, Alberta

Posted

2021-06-04

Deadline

2021-06-11

Job Summary

Administrative objectives as established by the Association's Board of Directors include the coordination and execution of fifty events annually comprised of golf tournaments, workshops, seminars, shows and meetings. In addition to supporting each of these initiatives the Association's administrative staff also cultivates strong relationships with all Members, Golf Course Personnel, Sponsors and other Industry Partners.

Reporting to the Executive Director, this individual will work closely with the Manager, Tournaments and Sponsorship and will be responsible for overseeing the proper execution of all events; liaising and communicating with all Members, Sponsors and Partners; as well as supporting all staff members with other duties.

Responsibilities

Our Members are the Most Trusted Resource In Golf. It will be up to this individual to ensure that all tournaments, events, publications, website content and brand awareness initiatives reflect the high standards that our Members have come to expect. Specifically, this individual's responsibilities will include:

Education

Management, Administration & Promotion of the following:

Professional Development Series
Spring Seminar/AGM
Buying Show/Education Series
Podcast Production
New Members Orientation (Support)

Tournaments

Supporting role of all tournament aspects. (Overnight Travel required, travel all Tournaments, Assist with Tournament Administration…)
Communication (Social Media Posts and Association Newsfeed / E-Blasts)

Promotion

Awards Banquet Procedures (Support)
Awards Banquet Displays / Signage / Power Point (Support)
Attend PGA on Wheel community events throughout the summer

Membership and Administration

Answer the phones and assist office staff with office tasks related
Prepare online news items & press releases
Hole in One Program Management (Support)
Junior Golf Giveaways & Administration (Support)
Job Postings (Support)

Qualifications

The Association requires an individual who:

has a strong knowledge of the game and rules of golf;
possesses outstanding interpersonal, written and oral communication skills;
is dedicated, hardworking, innovative and proactive;
demonstrates strong initiative and possesses the necessary leadership skills to make decisions;
possesses a strong desire to succeed in a team environment;
is able to solve problems and conflicts, quickly and easily;
is highly organized with strong time management and planning skills;
pays close attention to detail;
understands the importance of conveying a positive image at all times;
has strong computer skills;
brings a sense of creativity to certain projects;
is able to deliver messages with a high level of professionalism and enthusiasm;
is trustworthy, dependable and is able to respect confidentiality;
possesses a valid driver's license and is comfortable with an extensive travel schedule.

Compensation

$3,000 – $3,250 per month

Benefits/Perks

Dental, Health and Life Benefits

Course Website

Employment Duration

Full Time

Contact Information

This position is based out of the PGA of Alberta office which is located in Calgary.

Please forward your resume to: Robert Rousselle, Executive Director PGA of Alberta

517-23rd Ave NW, Calgary, AB T2M 1S7 | Fax 403 256 8895 or 1 877 259 8895

Email robert.rousselle@pgaofalberta.com

Application Deadline: June 11, 2021 (End of Day)

We thank all applicants for their interest however only those who are selected for the interview process will be contacted.

Accommodation

We are an equal opportunity employer and are committed to creating an accessible and inclusive organization as well as providing barrier-free and accessible employment practices in compliance with relevant legislation. Should you require Code-protected accommodation through any stage of the recruitment process, please make them known when contacted and we will work with you to meet your needs. Disability-related accommodation during the application process is available upon request.