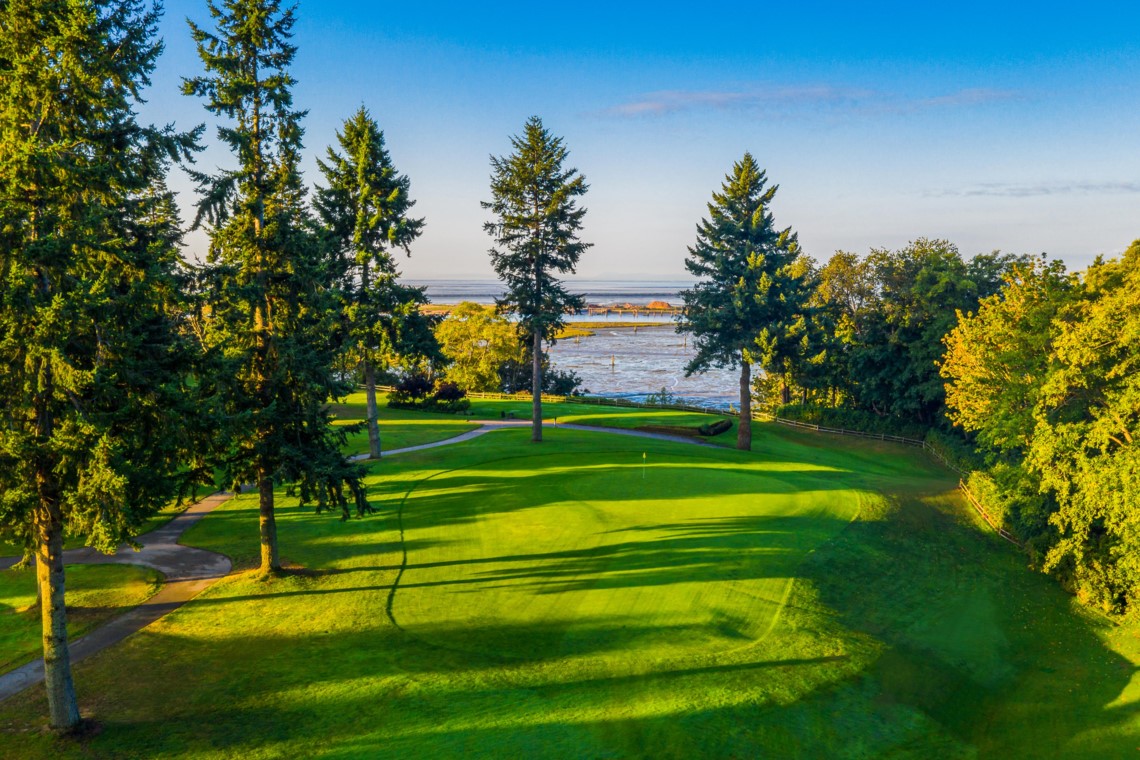 Back Shop Supervisor
Founded in 1911 when Vancouver was just 25 years old, Shaughnessy Golf and Country Club traces its history back to the earliest days of golf on the West Coast. First located on Canadian Pacific Railway lands, the Club moved in 1960 to the ancestral site of the Musqueam First Nation's winter village. Shaughnessy has served as the proud host of many prestigious events and notable figures in golf and tennis over these 100+ years. Today's Club features an award-winning clubhouse, highly-ranked and competitive golf course, indoor and outdoor tennis, fitness and a golf performance centre.
Our Core Values:
The Shaughnessy Experience is what we strive to provide our members, through exceptional service, memorable experiences, and world-class amenities. We are committed to providing the Shaughnessy Experience through the use of our core values,
C.A.R.E.:
• Community
• Accountability
• Respect
• Excellence
Location

Shaughnessy Golf & Country Club - Vancouver, BC

Posted

2021-08-25

Deadline

2021-09-25

Job Summary

Our Club is in need of a Back Shop Supervisor to join our team. Reporting to the Director of Golf, this important position is responsible for training, scheduling, and approving payroll for the Back Shop team. The Back Shop Supervisor must also set a stellar example of execution of key Back Shop duties, including the care and storage of the membership's golfing materials, such as bags and clubs, and regular maintenance of the golf practice areas. The position is a salaried one for full-time hours (forty [40] hours per week).

In the current climate, Shaughnessy has worked to enact additional safety precautions for staff and members to mitigate the risks of contracting COVID-19. In step with these initiatives, all staff are required to wear a mask when entering any building on property, as well as when working outdoors within six feet/two metres of any other person. Back Shop Team Members are expected to wear their masks throughout the entirety of their shift, with the exception of breaks in designated break areas.

Responsibilities

Train new hires to the Back Shop team
Schedule the Back Shop team appropriately based on seasonal business levels
Confirmation of bi-weekly payroll
Coordinate storage and charging of members' power carts
Receive member feedback and liaise with the Director of Golf for solutions
Assisting members and guests on and off the course
Issuing, accounting for, cleaning and storing members' golf equipment
Setting up and maintaining practice facilities
Picking up and cleaning range balls
Maintaining the cleanliness and organization of the Back Shop
Power-washing golf carts
Daily garbage and recycling run
Maintaining supplies of golf accessories
Other duties as assigned by the Director of Golf

Qualifications

A team player committed to leading by example
Communicative and cooperative
Attentive and motivated – you take pride in your work
A self-starter who takes accountability and initiative, who can work successfully
independently or as part of a team
Honest and courteous
Passionate about the outdoors and/or golf
Thrive in a fast-paced, dynamic environment
Legally entitled to work in Canada
Able to lift up to fifty (50) pounds
Able to stand and walk for extended periods of time
Have worked in a Back Shop for a minimum of one year
Have some supervisory or other leadership experience

Compensation

Competitive salary commensurate with experience, starting at $42,000/year

Benefits/Perks

Hot meal program
Uniform provided by the Club
For full-time employees, an additional benefits package following successful completion of probationary period, including extended health coverage and optional group RSP-matching program
Opportunities for learning and growth

PGA of Canada Specialization

Golf Operations

Course Website

Contact Information

If you are interested in this position, please send your cover letter and resume to:
Attn: Careers | E-mail: careers@shaughnessy.org

Accommodation

We are an equal opportunity employer and are committed to creating an accessible and inclusive organization as well as providing barrier-free and accessible employment practices in compliance with relevant legislation. Should you require Code-protected accommodation through any stage of the recruitment process, please make them known when contacted and we will work with you to meet your needs. Disability-related accommodation during the application process is available upon request.