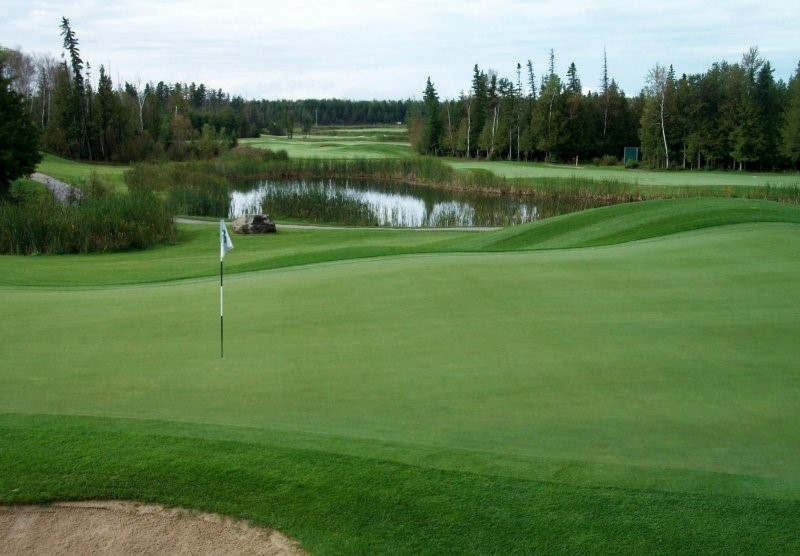 Manager of Golf Operations
As the Hollinger Golf Club in Timmins, Ontario enters its 99th season, and looks towards its 100th year of operation in 2022; we are also looking to the future to continually build and grow our business. The Hollinger Golf Club is a small but busy 18-hole golf course in Northern Ontario.
Location

Hollinger Golf Club - Timmins, Ontario

Posted

2021-02-19

Deadline

2021-03-31

Job Summary

We are currently looking for a "hands on" Manager of Golf Operations to operate activities related to the golf operation. The successful candidate will be required to work in the Pro Shop during the season, leading and training the staff, as well as being at the forefront of the operation. The successful candidate should be outgoing, self-motivated, and goal oriented.

Responsibilities

Duties would include but not limited to:

Responsible for day to day operations of the pro-shop and outside golf services
Recruit and train staff
Provide first-class services to all guests
Promote and maintain a high standard of pro shop operations
In charge of the marshal program, including scheduling, training and supervising
Running golf leagues (Ladies', Men's and Thursdays Ladies leagues)
Supervising Pro Shop and Back Shop staff
Control and management of the tee sheet software
Manage and book tee times both in person and over the phone
Ensure all payments have been collected for all guests
Carry out opening and closing duties for the pro shop
Provide exceptional service to all members and guests
Assist in the display, promotion, and sales of merchandise
Ensure the property is always clean and well presented
Support and assist in the day to day activities for club events
Co-ordinate customer golf events, and assist to ensure a successful experience for the customer Organize current in house golf tournaments from start to finish (promote, sell, organize, create the draws, score, present awards)
Marketing using Social Media to keep our members and guests informed
Sales of sponsorships for tournament prizes and advertising
Available to work various hours throughout the week as dictated by business requirements

Qualifications

Ability to learn new software including our house program (Total e Integrated golf)
Knowledge of Excel and Word
Customer focused with a positive work attitude and a good team spirit.
Strong organizational skills
Professional attitude
Extensive knowledge of the game of golf and retail sales

Compensation

Benefits/Perks

PGA of Canada Specialization

Golf Operations

PGA of Canada Specialization

Management & Leadership

Start Date

2021-04-01

Course Website

Contact Information

This role is currently seasonal, from April 1 to October 31, but winter duties are available if interested.

If this is of interest to you or require more information, please send your resume or inquiries to jolee@hollingergolf.com

Accommodation

We are an equal opportunity employer, and we are committed to creating an accessible and inclusive organization as well as providing barrier-free and accessible employment practices in compliance with the Accessibility for Ontarians with Disabilities Act (AODA). Should you require Code-protected accommodation through any stage of the recruitment process, please make them known when contacted and we will work with you to meet your needs. Disability-related accommodation during the application process is available upon request.