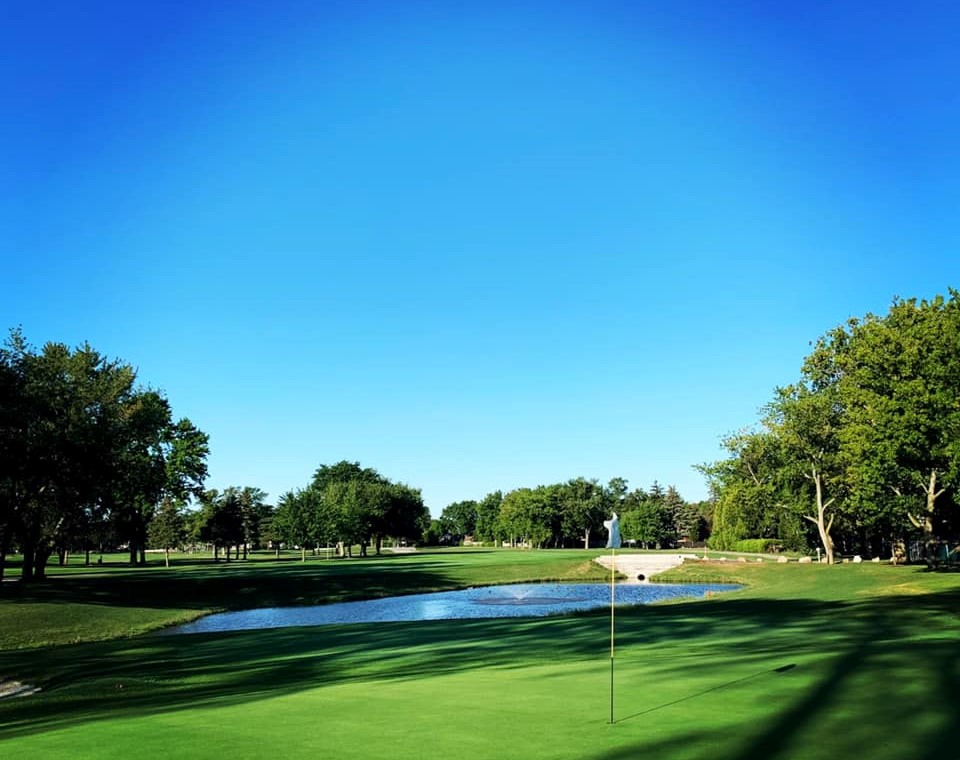 Golf Operations Manager
The course formerly known as Roseland Park Country Club, Roseland was designed by world golf hall of fame, renowned and respected golf course architect Donald Ross (1872-1948). Designed in 1926, Roseland is located in the heart of Windsor, Ontario, Canada and remains true to the original layout. In addition to the 18 hole championship Ross designed course, Roseland features a "shortie" Par 3 course, practice range, full service pro shop, clubhouse and 6 sheet curling rink.
Location

Roseland Golf & Curling Club - Windsor, Ontario

Posted

2021-07-16

Deadline

2021-07-28

Job Summary

We are seeking an energetic, service driven and passionate Manager to lead our Golf Operations. The successful candidate will work diligently to enhance the customer's experience while growing the Roseland brand. The successful candidate will be someone who can thrive in a fast paced, fun and professional environment while working closely with the staff, management team and General Manager to learn, grow and develop opportunities to improve our golf operations. The successful candidate will have first-hand experience in delivering exceptional customer service and strong management skills.

Responsibilities

The Golf Operations Manager will report directly to the General Manager.
An integral member of the Senior Management Team.
Manage the Golf Operations including the pro shop staff, recruitment, hiring and training of all employees, schedules and monitor work and biyearly staff evaluations.
Continue to develop and implement the operating procedures and training manuals for the golf operations team.
Enforce all rules and regulations governing the golf course and its assets
Lead, manage and inspire a strong pro shop, starters, rangers and back shop staff.
Implement policies and procedures established.
Produce and monitor work schedules for all areas of the golf operations – pro shop staff, starters, rangers & back shop
Takes corrective actions as necessary to help ensure that budgeted goals are attained and the efficient operation of the department.
Collect, organize, and interpret weekly, monthly, and annual statistics on golf course revenue and rounds played.
Work together with other department managers to ensure important information is communicated, ensuring patron satisfaction in all events and experiences.
Input inventory into POS,track and monitor of inventory monthly, track sales schedule and control shrinkage.
Sell Junior Golf memberships and oversee junior golf playing privileges.
Prioritize and manage the golf division email account.
Review & update daily time sheets and submit biweekly payroll to General Manager for approval.
Review and complete daily cash reconciliation and submit to finance department in a timely manner.
Administrate all facets of the golf point of sales and online booking system (tee-on) including hardware and software requirements for the clubs computers.
Promote a safe workplace by ensuring all staff perform their duties in a safe manner in compliance with all health and safety legislated required, including the use of personal protective equipment.
Coordinate, direct and work directly with all Roseland weekly golf leagues.
Coordinate and execute all club's charity and corporate events from start to finish.
Work closely with other management to coordinate food and beverage requirements for tournaments and special events
Attend all staff, management and other applicable meetings as required
Enhance the reputation and the image of the club.
Manage all aspects of the power cart fleet including fuel management, daily cleaning and appearance of the carts, as well as, ensuring the carts are ready and arranged for play.
Perform other duties and special projects as assigned.
Co-manage the curling operation during the winter months (November – March) including evenings and weekends.

Qualifications

Knowledge of the game of golf, the rules of golf, golf facility operations and tournament operations.
Class "A" Golf Professional member of the PGA of Canada or equivalent in good standing is preferred
Strong organizational, planning and prioritization skills.
Customer service and satisfaction focused attitude.
Has a proven track record as a golf manager and operator.
Strong event management practices including tournament and league coordination.
Professional at a golf club / golf business with a minimum of three years' experience.
College / University or PGM diploma in related field.
Experience managing unionized staff.
Has a passion, intrinsic desire and willingness to serve. Dedicated to providing exceptional service to patrons.
An inspired leader who can direct and hold their team accountable.
Must be highly organized, efficient and detail oriented.
Excellent presentation and communication skills with an ability to work with committees and individuals.
A strong business acumen is required to manage/operate annual operating and capital budgets and Professional Shop retail operations.

Compensation

TBA based on experience
Private & group lesson revenues
Junior golf revenues

Benefits/Perks

Medical and Dental Benefit Program (Green Shield after probation period)
Playing Privileges

PGA of Canada Specialization

Golf Operations

Course Website

Employment Duration

12 month position – year round

Contact Information

Qualified applicants are required to submit their resume and cover letter to: ddeluzio@citywindsor.ca | Attention: Dave Deluzio, General Manager

The Roseland Golf Club is an equal opportunity employer and are committed to creating an accessible and inclusive organization as well as providing barrier-free and accessible employment practices in compliance with relevant legislation. Should you require Code-protected accommodation through any stage of the recruitment process, please make them known when contacted and we will work with you to meet your needs. Disability-related accommodation during the application process is available upon request.