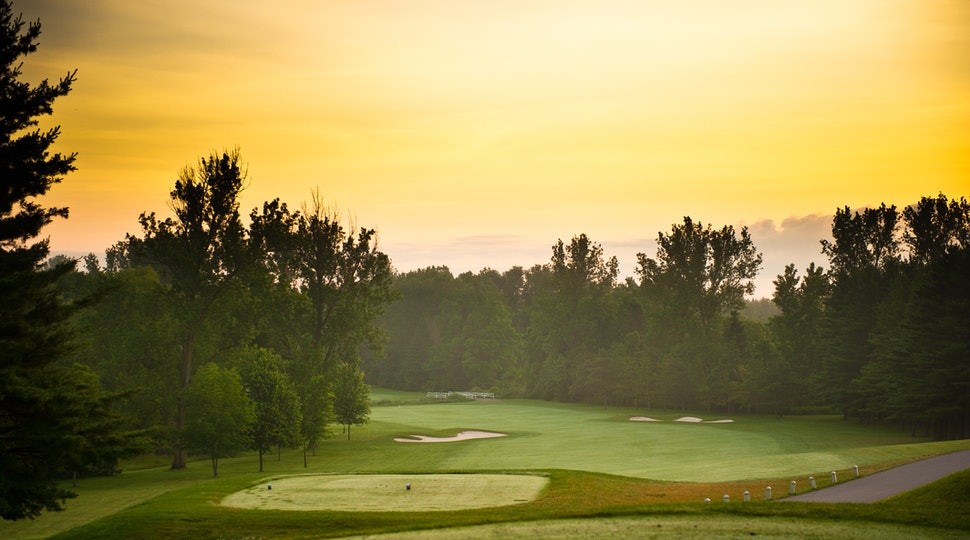 Associate Professional
Nestled in the rolling hills of Oxford County, just north of Woodstock Ontario, Craigowan Golf Club presents an exceptional golf experience for all levels of golfers. Craigowan Golf Club strives to provide the most memorable and enjoyable experience to each and every member. The rich heritage of the club combined with its modern amenities provides a premier member experience. Craigowan prides itself on its unrivaled service and exceptional food offerings.
Location

Craigowan Golf Club - Woodstock, Ontario

Posted

2020-11-18

Deadline

2021-01-31

Job Summary

We are seeking an energetic, service-driven individual to help lead our Golf Operations Team. The successful candidate will be member-focused and have first-hand experience in delivering exceptional member and guest service.

Responsibilities

Reporting to the General Manager/Director of Golf is responsible for the successful and efficient operation of the Golf Operations Department.
An integral member of the Golf Operations Team.
Assist in the managing of the Golf Operations including the Professional Shop, practice areas, teaching and coaching programs, recruitment, hiring and training of all employees, schedules, signs, and monitors work and evaluates performance.
Develop and execute the Golf Academy and grow all programs
Lead, manage and inspire a strong team of Professionals, Starters, Outside Golf Service and Professional Shop staff.
Mentor and retain key members of the Golf Operations Team.
Direct and organize all golf activities including member, corporate and charity tournaments.
Implement policies and procedures established by Craigowan
Devotes a reasonable amount of time to play golf with members of all skill levels.
Maintains visible presence within the Golf Operations.
Takes corrective actions as necessary to help assure that budget goals are attained and the efficient operation of the department.
Collect, organize, and interpret weekly, monthly, and annual statistics on golf course revenue and rounds played.
Work together with other Department Managers to ensure important information is communicated ensuring member satisfaction in all events and experiences.
Promote a safe workplace, by ensuring all staff perform their duties in a safe manner in compliance with all health and safety legislated requirement, including the use of personal protective equipment.
Enhance the reputation and the image of the club.
Represent the Club in PGA tournaments as required.
Perform other duties and special projects as assigned.

Qualifications

Class "A" Golf Professional and Member of the PGA of Canada or equivalent in good standing.
Has a passion, intrinsic desire, and willingness to serve. Dedicated to providing exceptional service to members and their guests.
Must be highly organized, efficient, and detail-oriented.
Excellent presentation and communication skills with an ability to work with committees and individuals.
A strong business acumen is required to manage/operate annual operating and budgets and Professional Shop retail operations.

Compensation

$3500 Monthly (potential for year-round employment)
Lesson Commission 5K-10K
Pro Shop Retail Commission

Benefits/Perks

PGA of Canada Dues Paid
Playing Privileges
Equipment and Clothing Allowance

PGA of Canada Specialization

Teaching

PGA of Canada Specialization

Golf Operations

Start Date

2021-03-15

Course Website

Contact Information

Qualified applicants are required to submit their resume and cover letter to:

General Manager/Director of Golf, Steve Courneyea - stevec@craigowan.com

Craigowan Golf Club is an equal opportunity employer and are committed to creating an accessible and inclusive organization as well as providing barrier-free and accessible employment practices in compliance with relevant legislation. Should you require Code-protected accommodation through any stage of the recruitment process, please make them known when contacted and we will work with you to meet your needs. Disability-related accommodation during the application process is available upon request.