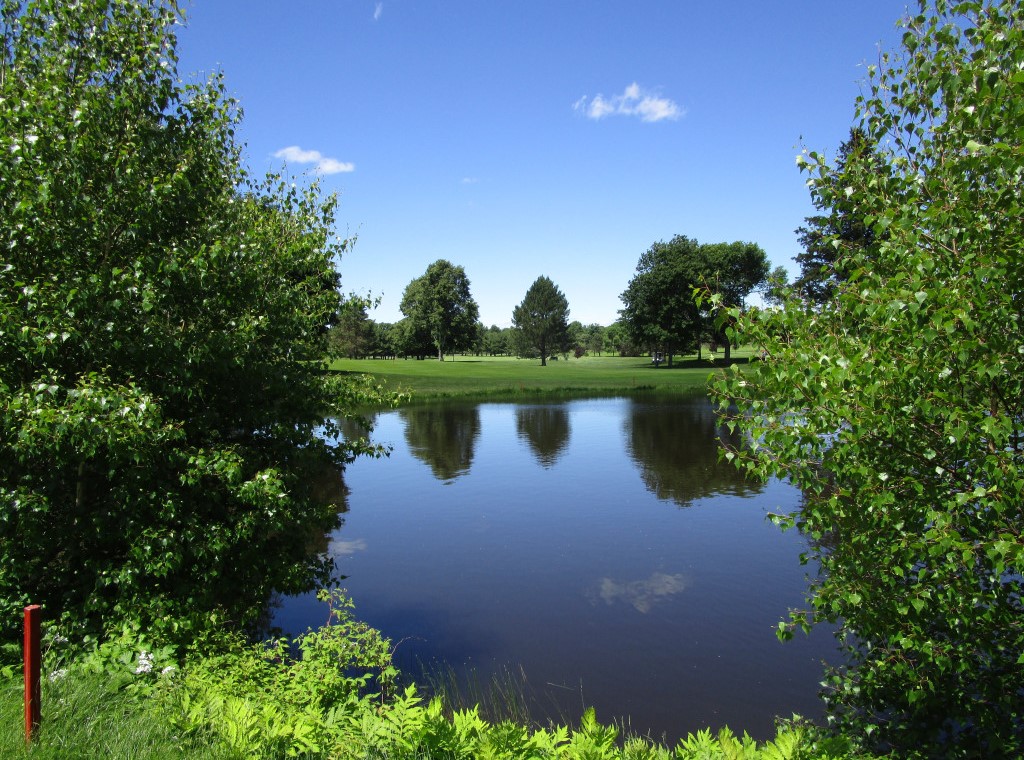 General Manager
Avon Valley Golf and Country Club was established in 1971. Located a short distance from Windsor NS, Avon Valley is noted for excellent conditions with friendly staff who make visitors and members feel welcome. Opening day is usually mid-April and generally we close the first part of November depending on weather conditions. Avon Valley relies on both member and guest play plus we cater to corporate outings.
Location

Avon Valley Golf & Country Club - Falmouth, Nova Scotia

Posted

2021-09-02

Deadline

2021-09-15

Job Summary

We are seeking an individual to lead our team in delivering professional, innovative service to our membership and promote a culture of excellence. The General Manager will bring a highly developed business sense and will create an efficient and effective workplace.

They will be responsible and accountable for the club and facilities, including its activities and relationships between members, guests, associates and the community. This individual will work with the department managers to ensure operating budgets and processes are achieved.

Reporting directly to the President and Board of Directors, the General Manager is responsible for daily operations to maximize member and guest satisfaction while maintaining strong financial performance.

Responsibilities

Work with the Board of Directors, to develop and monitor annual operating and capital budgets for each department, engage and mentor department managers while holding them accountable to achieve their budgets, goals and objectives and taking corrective action when necessary, to ensure the continued success of the club.
Hire appropriate staff to ensure successful operation of the Club. Includes training and disciplinary actions as required
Implement and ensure cost control procedures are consistently utilized
Uphold Human Resources and personnel policies, ensuring that effective performance management strategies are utilized, and all policies and procedures are followed by staff, developing and revising as required
Ensure effective operations create an enjoyable experience for members and guests.
Generate various business and operating forecasts and statements
Develop and implement marketing initiatives that will maximize potential revenues.
Provide recommendations to the Board of Directors regarding facility & property improvements, enhancements and conveniences to improve the member experience.
Develop new and innovative ways to stimulate member participation in Club activities, including special events and banquets
Build member relationships by being visible at appropriate times, greeting members and guests and overseeing their participation in club activities, as well as participating in a variety of communication methods, including social media channels
Develop and implement marketing strategies to attract new members, to secure tournaments, and promote banquet and meeting facilities
Oversee the care and maintenance of all physical assets of the facility, ensuring preventative maintenance, safety, legislated compliance's, sanitation and cleanliness standards of all facilities and external building are consistently met
Join and participate in NSGA activities

Qualifications

A high level of both communication and human resource management skills to easily work with both the
Board of Directors and the Department Managers.
Effective interpersonal communication skills in both written and verbal formats
Proven success in a director/senior manager position
A solid understanding of accounting procedures and financial statements;
Thorough knowledge of Board Governance and Labour laws of Nova Scotia; a comprehensive understanding
of Golf Courses and the environment,
Experience in golf course management would be an asset.
An entrepreneurial style combined with a background in all aspects of business management including
business development, marketing, finance, information technology, human resources, risk management,
and performance management.
Can bring a highly visible leader with an engaging personality and a strong professional demeanour
Ability to stimulate and manage change to maximize buy-in to new initiatives
A strategic thinker with strong business acumen with the ability to grow the business.
A clear commitment to Member Services through an open and transparent customer/member approach
acting as the Leading Host to all members and guests.
Computer proficiency, strong social media skills
PGA of Canada golf professional would be considered an asset
Proven experience and success with active member recruitment and a thorough knowledge of member retention practices, or relevant experience in a hospitality or customer-centric industry

Compensation

Commensurate with qualifications and experience

Benefits/Perks

PGA of Canada dues
Clothing allowance
Tournament Allowance
Cell Phone
Golf privileges
Professional Development upon board approval

PGA of Canada Specialization

Management & Leadership

Course Website

Contact Information

Click here to view the PDF job description

Interested candidates are invited to submit their resume and covering letter to Club Selection Committee Avon Valley Golf and Country Club. We thank all applicants in advance however only candidates selected for interviews will be contacted. Deadline is September 15th, 2021.

Selection Committee
595 Falmouth Back Rd
Falmouth, NS
B0P 1L0
avgcc@eastlink.ca
1-902-798-4654

Accommodation

We are an equal opportunity employer and are committed to creating an accessible and inclusive organization as well as providing barrier-free and accessible employment practices in compliance with relevant legislation. Should you require Code-protected accommodation through any stage of the recruitment process, please make them known when contacted and we will work with you to meet your needs. Disability-related accommodation during the application process is available upon request.