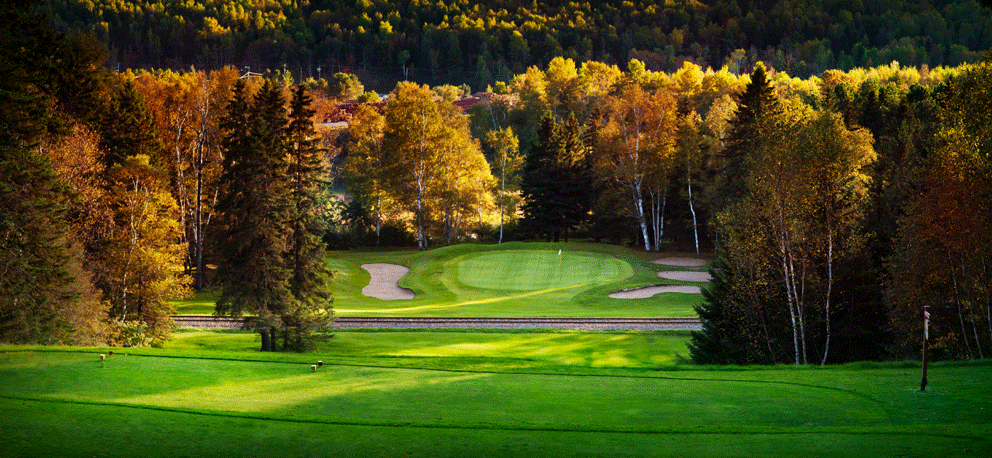 General Manager
The Edmundston Golf Club is located in Edmundston, NB in the legendary Republic of Madawaska. This semi-private club has 460 members and does 18,000 rounds per year.
The Fraser Edmundston Golf Club was established in 1926. It was a pulp and paper company by the name of Fraser Inc. that decided to build a nine-hole course. The course opened in 1926 and. In 1936, its first clubhouse was built. In ten mid 40's, Fraser decided to purchase additional land to expand the golf course and in 1947, a brand new 18-hole course was completed. The course was completely redesigned and rebuilt by noted golf architect Mr. Albert Murray.
The Fraser Edmundston offers an unforgettable challenge with a variety of topographic changes, mature tree lined fairways, well placed bunkers and the famous railroad track and lake.
Location

Fraser Edmundston Golf Club - Edmundston, NB

Posted

2021-01-27

Deadline

2021-03-25

Job Summary

Fraser Edmundston Golf Club is looking for a dynamic, passionate, and competent person to join the ranks of our team as General Manager.

Within the framework of the mandate given by the Management Committee and under the responsibility of the President, the General Manager will plan, direct and control all activities related to the operation of the golf club in order to ensure the efficiency and profitability of the golf club.

As part of their duties, the incumbent will attend all meetings of the Management Committee and its subcommittees.

Responsibilities

Relationship with the Management Committee

Act as a resource person for the Management Committee so that it can make informed strategic decisions.

Financial Management

Ensure proper financial management of the club: participate in the establishment of the annual budget, cost controls, financial statements, staff compensation, purchases and inventory.
Identify new sources of income, prioritize efforts to be made in this regard and provide advice and guidance to the Management Committee to help it take advantage of these opportunities.

Human Resources Management

Conduct human resource functions: hiring, training, schedules, performance evaluation, conflict management and disciplinary measures.
Maintain the policies and procedures manual with regard to personnel.
Establish a positive, healthy and safe work environment in accordance with the current laws in force.

Material Resource Management

In collaboration with those in charge of the course and the store, see to the management of material resources: purchases and negotiations.
Ensure the optimal use of facilities to maximize profitability.
Prepare recommendations regarding renovations, maintenance, equipment and service projects.

Marketing and Communications

Evaluate current pricing and promotional strategies.
Continuously assess the operational situation (competition, market, trend).
Carry out promotional activities, identify development opportunities and put forward innovative projects in order to maintain the reputation of the Fraser Edmundston Golf Club
Plan and coordinate all Club activities (schedule activities, tournaments, junior program, clinics, etc.) Customer Service
Resolve any problem and handle any customer complaint with diligence and tact.
Ensure that the operation of the organization meets the expectations of its customers.

Qualifications

Must be fluent in French (oral and written)
Experience in human and financial resource management.
Excellent knowledge of the industry and customer needs.
Experience in organizational and promotional development within a sports organization is an asset.
Recognized skills in oral and written communication.
Good knowledge of computer applications such as Word, Excel and Power Point
Strong interpersonal skills.
Knowledge of labor standards and basic health and safety principles.
Leadership and decision-making ability, stress tolerance and a strong ethical sense.

Working Conditions

The general manager will be called upon to work a variable schedule during the day but also in the evenings and weekends in order to participate in various activities, including Management Committee meetings and public events.

Compensation

$45,000 plus incentives
Based on experience, to be discussed.

Benefits/Perks

PGA of Canada Specialization

Golf Operations

PGA of Canada Specialization

Management & Leadership

Start Date

2021-04-01

Course Website

Contact Information

Employment Term: 7 Months, April - October

Application Closing Date: March 26th, 2021

Submit Resumes: Fraser Edmundston Golf Club Attention Marie-Claude Daigle (Acting President) P.O. Box 263 Edmundston, NB E3V 3K9 Or by email: edmundstongolf@gmail.com

Only those selected for an interview will be contacted.

Accommodation

We are an equal opportunity employer and are committed to creating an accessible and inclusive organization as well as providing barrier-free and accessible employment practices in compliance with relevant legislation. Should you require Code-protected accommodation through any stage of the recruitment process, please make them known when contacted and we will work with you to meet your needs. Disability-related accommodation during the application process is available upon request.