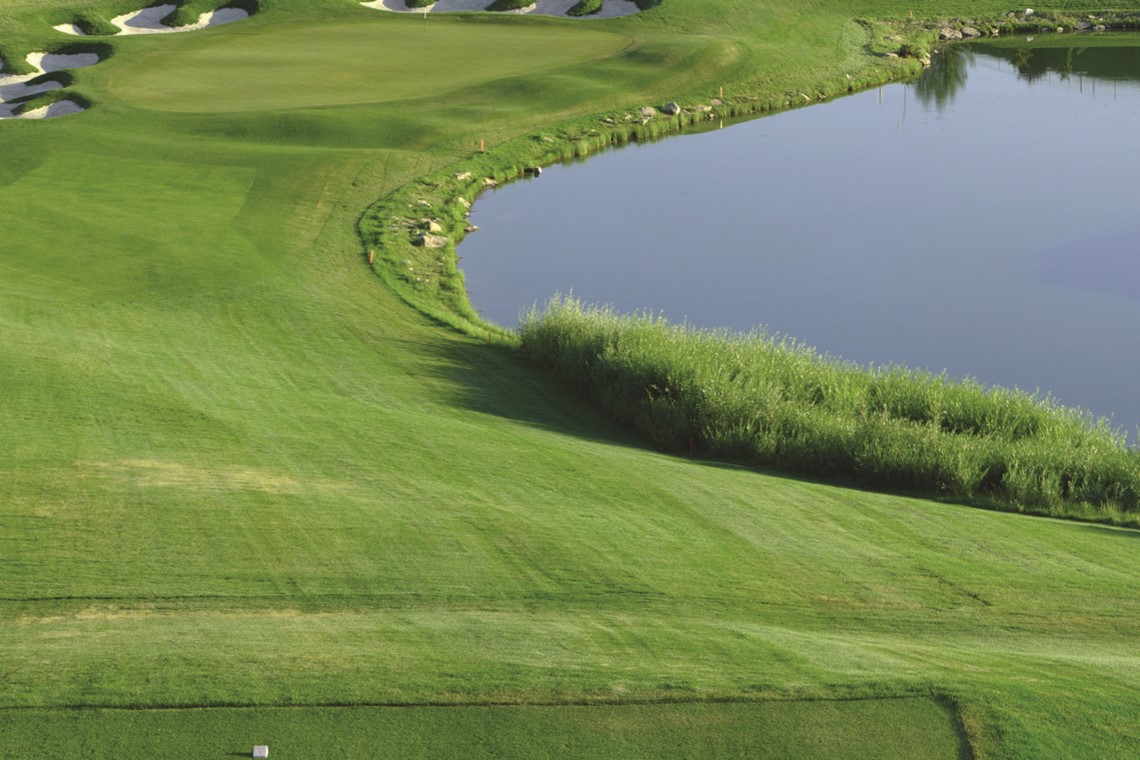 General Manager
Country Hills Golf Club:
Country Hills Golf Club in Northwest Calgary, Alberta is a Premier 36-hole private facility with 850 shareholders, 1150 members, that is nestled in an immaculate community and is a traditional host of major local and international tournaments. We have a diverse membership, sound financials, a dynamic new Strategic Plan, and a compelling vision for our future.
Where we are today:
Executing a new strategic plan and continuing toward our vision of being the premier family orientated club in Calgary. We are in search of a visionary leader who has demonstrated a strong business acumen, exceptional customer service abilities, as well as having the requisite collaboration and communication skills to compliment critical leadership competencies.
Location

Country Hills Golf Club, Calgary, Alberta

Posted

2020-06-27

Deadline

2020-07-30

PGA of Canada Specialization

Management & Leadership

Course Website

Social Media Page(s)

Job Summary

The General Manager, reporting to the Board of Directors, is responsible for executing the Club's long-term strategic plan, and for developing the Club's annual operational plan that is consistent with achieving the Club's mission, vision, values. Particularly, an emphasis for change will be focused on implementing the following elements:

The desired culture of the club;
Ensuring the financial success of the Club by maintaining and growing the existing membership base;
Managing the financial position of Club's operations as it relates to budgeting, cash flow, forecasting and long-range financial and capital planning;
Through networking, marketing and business development, build and enhance the value of the Country Hills Golf Club brand;
Providing open and honest communication and accessibility to both the membership and the board
Developing member relations, supporting the management team in achieving targets through effective and regularly scheduled coaching sessions, promoting and being a champion for service excellence, and overseeing the efficient management of the club on a day-to-day basis;
Responsibility for the development and implementation of HR practices and systems, including the attraction, retention and training of staff – resulting in the Club being a preferred place for employees to work;
Ensuring the Club's policies and procedures support the needs of members and staff and are reviewed periodically to ensure they remain current and aligned with the strategic and operating needs of the Club;
Promoting golf, and specifically the Club, fostering hospitality, friendliness and goodwill among all members and guests; and
Protecting the integrity, safety and security of all members, guests and employees.

Responsibilities

The Board of Directors is seeking a General Manager with a strong business background and the vision and expertise to lead our Club into the future. Experience in the golf industry as well as previous club management experience is a definite asset. Also, a dynamic and detail-oriented leader with the ability to build strong teams by motivation and leading by example. The General Manger will have the authority to provide direction, develop expectations, provide regular performance feedback and recognition to all management and staff.

The General Manager must also be familiar and have a background in all aspects of business management including business development, finance, information technology, human resources, risk management and performance management;

Leadership – the General Manager must have an inspiring leadership style and the versatility to effectively manage the Club's day-to-day operations as well as a governance board, including interfacing between members, and the Board. The General Manager must also exercise sound leadership in developing and executing an operational plan for the Leadership team; engaging and leading the employee culture so as to provide an exceptional experience for members. The General Manager must also be a mature and seasoned communicator with experience communicating proactively, across multiple stakeholder groups, and utilizing appropriate channels.
Business Acumen – The General Manager must continually provide sound financial and business acumen that balances short-term fiscal needs with long term financial sustainability; having an excellent understanding and business acumen in a golf environment is advantageous.
Hospitality – The General manager must have an understanding of, and experience in, providing a premium member experience via all aspects of a club.
Governance – The General Manager must have experience dealing with a governance board and developing and implementing club bylaws, policies, a governance handbook, strategic plan, and succession plans

Qualifications

The successful candidate will ideally possess the following:

Education: A Bachelor's degree in business or commerce, and/or Canadian Club Manager Certification Experience;
Prior experience in a comparable role with similar complexity, managerial and leadership experience
10 years of successful experience, and
A proven track record of accomplishment and success in the golf industry.

Compensation

The Club will offer an attractive compensation package, commensurate with experience, which will include a competitive base salary, bonus and benefits program.

Benefits/Perks

To Be Negotiated

Contact Information

If you have the leadership, experience and financial skills necessary for this exciting and challenging opportunity, please submit your resume along with a detailed cover letter which addresses your qualifications and describes your alignment/experience with the General Manager position by July 30, 2020 to Ron Green, Club President at: President@countryhills.ab.ca

View the PDF Job Description here.

Accommodation

We are an equal opportunity employer and are committed to creating an accessible and inclusive organization as well as providing barrier-free and accessible employment practices in compliance with relevant legislation. Should you require Code-protected accommodation through any stage of the recruitment process, please make them known when contacted and we will work with you to meet your needs. Disability-related accommodation during the application process is available upon request.