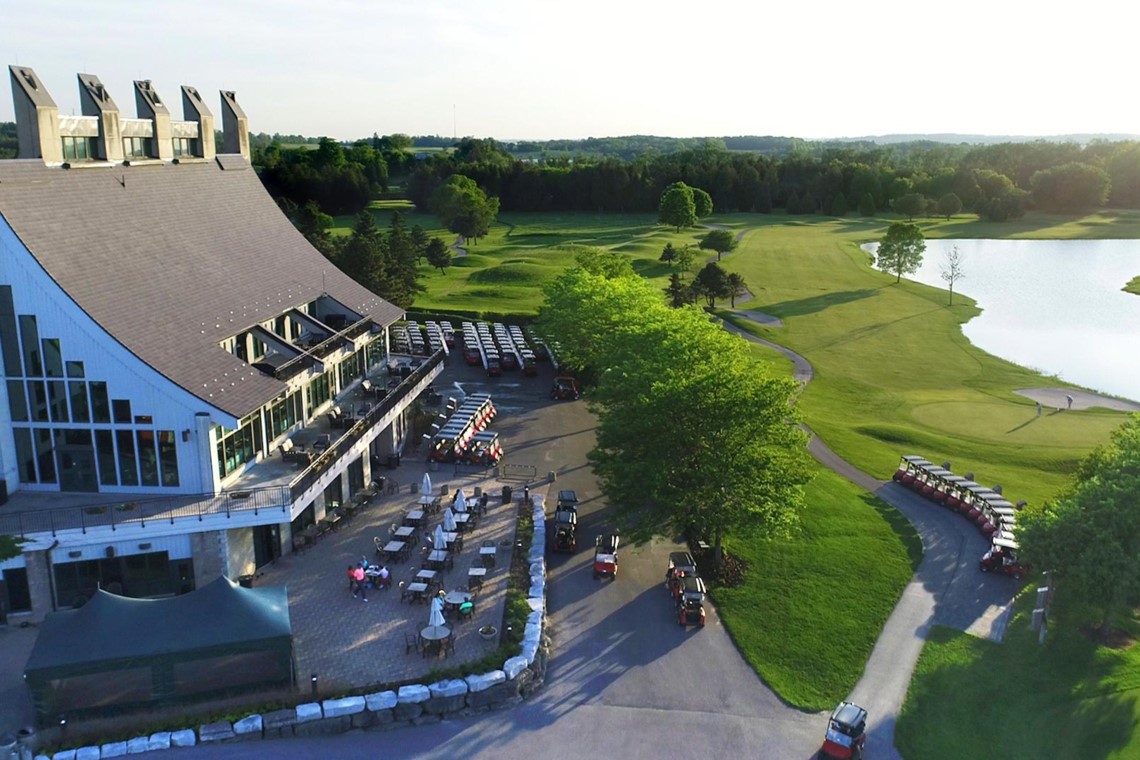 Director of Golf
Cardinal Golf Club is Canada's Largest Golf Facility with four 18-hole courses that cater to a variety of skill levels. Cardinal also offers a large driving range and mini golf with golf academy. We are host to hundreds of golf and non-golf events every year. The club features two clubhouses that can host events of all sizes and features several outstanding patios to accommodate public dining. The club is conveniently located in the GTA, just minutes north of Toronto and 2km off Hwy 400.
Location

Cardinal Golf Club - King, Ontario

Posted

2021-06-03

Deadline

2021-07-03

Job Summary

Oversees and coordinates daily operations of the golf services team for all 4 golf courses as well as the driving range, miniature golf, and Golf Academy.

Responsibilities

Oversee the day-to-day golf operations and deliver service levels laid out by Cardinal Golf Group standards.
Oversee and coordinate the operation of the Golf Services Department including Tournament Sales and the Golf Academy and Driving Range. This includes all Pro Shop Staff, Player Assistants, the Back Shop, and the Admin Office
Ensure all daily deposits are reconciled for all Golf Service POS's as outlined by the Accounting Manager and work with accounting to resolve any discrepancies.
Coordinate the completion of all performance reviews for seasonal Cardinal Golf Service staff.
Maintain the Pro Shop float and enforce all policies regarding the float and handling of cash.
Coordinate all Golf Services scheduling and ensure all schedules are completed on a weekly basis and in accordance to the staffing budgets.
Hire and implement all necessary training programs for Pro Shop staff, Back Shop staff, Reception staff, and all volunteers.
Discipline, including termination, as needed for all Pro Shop staff, Back Shop staff, Reception staff, and all volunteers.
Monitor and track all Golf Services labour hours using the payroll system provided.
Achieve the required merchandise sales and margin levels for all Pro Shops.
Coordinate necessary monthly inventory counts for Pro Shop Merchandise. This includes submitting the count to accounting and ensuring the count is accurate. Make all necessary adjustments.
Responsible for maintaining appropriate inventory levels in the Pro Shop as well as effectively displaying these items. This includes the ordering and receiving of Pro Shop merchandise.
Assist the DOO/GM in the enforcement of all company and department policies and procedures as well as the development of new policies and procedures required.
Assist the DOO/GM in setting all Expense and Revenue budgets for the Golf Services Department.
Monitor and maintain the appropriate levels of all consumables.
Be an active member of the Health and Safety Committee.
Responsible for scheduling and executing all Golf Lessons, Clinics, and Junior Camps
Oversee the sales and coordination of all regular tee time and small group bookings as according to the booking guidelines.
Ensure all tee sheets are set up correctly and all rates are functioning correctly for daily use.

Qualifications

3 - 5 years of relevant management/leadership experience.
College/University Diploma in a related field. Experience / knowledge of golf club operations including knowledge of turf, clubhouse and golf operations would be an asset.
Demonstrated time management, organization and oral and written communication skills within a multi-unit operation. Proven track record of sales and sales leadership success, preferably within the golf industry.
Class "A" PGA of Canada Member in good standing.

Compensation

$60,000 to $70,000 annual salary.

Benefits/Perks

PGA of Canada Specialization

Golf Operations

PGA of Canada Specialization

Management & Leadership

Start Date

2021-07-02

Course Website

Employment Duration

Full-time permanent position

Contact Information

Rob Brandon 905-841-7378 ext. 227 robbrandon@cardinalgolfclub.com

Accommodation

We are an equal opportunity employer, and we are committed to creating an accessible and inclusive organization as well as providing barrier-free and accessible employment practices in compliance with the Accessibility for Ontarians with Disabilities Act (AODA). Should you require Code-protected accommodation through any stage of the recruitment process, please make them known when contacted and we will work with you to meet your needs. Disability-related accommodation during the application process is available upon request.