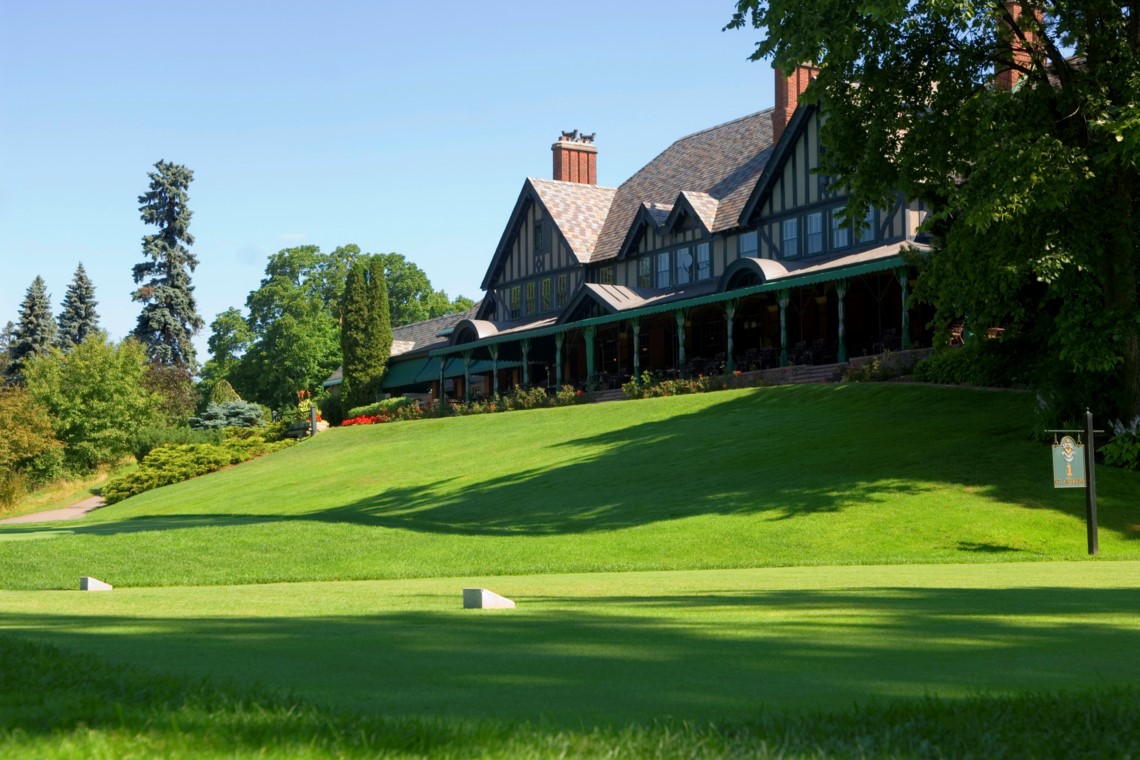 Assistant Professional
Location

The Royal Ottawa Golf Club - Gatineau, Quebec

Posted

2021-09-24

Deadline

2021-11-01

Job Summary

The Royal Ottawa Golf Club, the National Capital region's premier private golf club with world class Golf Academy, Practice Facility and Trackman Range, is seeking the services of an Assistant Golf Professional who possess strong organizational skills, are competent in planning and promotion, teaching individual and group instruction lessons, sales and inventory control, all the while meeting the comprehensive needs of The Royal Ottawa Golf Club's membership base. The candidate will be well versed in all the retail trends in the golf industry, have a strong playing ability, and will exemplify superior customer service for all Members and guests of The Royal Ottawa Golf Club. The Assistant Golf Professional will report to the Director of Golf.

Responsibilities

Pro Shop supervision and operations management;
Inventory management;
Planning and promotion of Member events, charity events, and leagues;
Oversight of BackShop staff and operations;
Private and group lessons and clinics
Frequent play with Members of all levels
Other duties as assigned by the Director of Golf.

Qualifications

PGA of Canada member in good standing
Minimum 2 years as a PGA of Canada Assistant Professional
Strong background in customer service
Experienced in Golf education and exceptional communication skills;
Club fitting experience required;
Enthusiasm and team player attitudes are a must in order to succeed;
Additional experience with the Trackman4 system is considered a definite asset.

Educational Background:

A post-secondary diploma or degree in the sports and athletics field;
Other Golf related certifications or courses will be considered an asset;
A current and valid CPR/First Aid certificate is recommended.

Compensation

This role is a Full-Time, salaried position which provides access to a comprehensive benefits package and pension plan.
Golf professionals at The Royal Ottawa Golf Club are entitled to 100% of their lesson revenue.
Commensurate with experience and education.

Benefits/Perks

A clothing allowance and equipment package will be offered

PGA of Canada Specialization

Teaching

PGA of Canada Specialization

Coaching

PGA of Canada Specialization

Golf Operations

Course Website

Employment Duration

Full Time

Contact Information

Click here to view the PDF job description

If you are interested in this role and meet the criteria outline above, please email you resume
and cover letter to The Royal Ottawa Golf Club's Human Resources Manager, Peter Phillips, at
hradmin@rogc.com.

Only qualified candidates will be contacted. The deadline to apply to this position is November 1, 2021.

Accommodation

We are an equal opportunity employer and are committed to creating an accessible and inclusive organization as well as providing barrier-free and accessible employment practices in compliance with relevant legislation. Should you require Code-protected accommodation through any stage of the recruitment process, please make them known when contacted and we will work with you to meet your needs. Disability-related accommodation during the application process is available upon request.