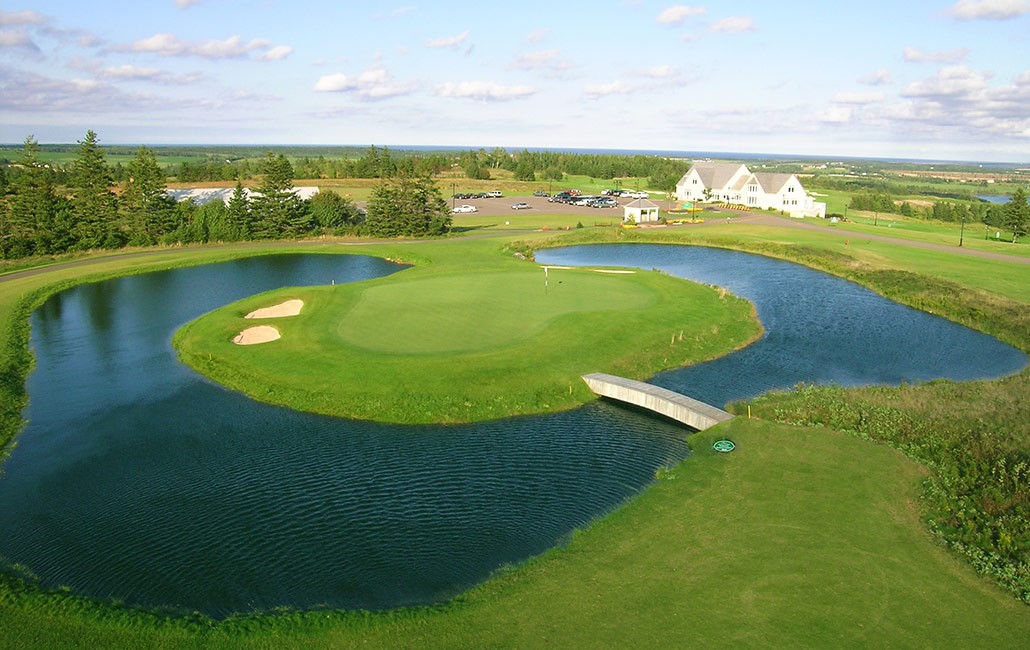 Assistant Professional
Glasgow Hills Resort & Golf Club is a par 72 "World Class Signature Golf Course", achieving a Golf Digest "Four Star Rating". Opening in September 2020, this Les Furber design creates a spectacular golfing experience by featuring plenty of evaluation changes while offering some of the best scenery on PEI.
Our mission at Glasgow Hills is to have 'exceptional people delivering an exceptional experience!' As a Glasgow Hills team member, you play a significant role in helping us deliver that promise to all of our guests this season.
Location

Glasgow Hills Resort and Golf - Cavendish, PEI

Posted

2021-07-16

Deadline

2021-08-16

Job Summary

Glasgow Hills is currently seeking the services for an Assistant Golf Professional to join our team. The successful candidate will report to the General Manager, while working closely with a Pro Shop team consisting of, Golf Operations Manager, Pro Shop Manager, and seasonal part-time staff. Glasgow Hills is looking for a candidate who is highly motivated, combines a personable and professional demeanour, conducts themselves with integrity and respect, while understanding the importance of delivering "exceptional customer service and experiences" in all aspects of the golf industry. This is a great opportunity for growth into the Head Professional position.

As an exceptional person you will be hardworking, passionate about service and honest with your manager and fellow team members. You will arrive at work in great spirits with a positive attitude and you know when, where and how to have fun. You will communicate with your manager and fellow team members any suggestions, concerns or ideas for improvement. Most importantly, you will allow your wonderful and unique personality to shine through each and every day to the benefit of our guests and all of us working alongside you!

Together we will all deliver exceptional products that are consistently of high quality. Most importantly, we will do everything within our abilities and job scope to make the Glasgow Hills experience as memorable as possible for our guests.

Responsibilities

Commitment to providing exceptional customer experiences, while fostering a welcoming Golf Shop atmosphere for all members and guests.
Assist with growing our teaching business, junior golf program, golf clinics, and ladies golf program.
Ensure all the immediate needs of each Member and Guest are met and cross-selling opportunities are explored.
Accurately book tee times and complete check-ins, while ensuring Glasgow Hills service standards are maintained.
Effectively handle all transactions including daily cash out procedures.
Assist with inventory controls, daily merchandising and maintaining a tidy work environment.
Commitment to Glasgow Hills mission statement of "exceptional people delivering an exceptional experience!".
Assist in all Club and Group events, to include but not limited to organizing, promotion and scoring.
Responsible to periodically walk the range.
Knowledge of the Tee-on system and Golf League Genius would be an asset.
Provide support to the Golf Operations Manager, Proshop Manager and Golf Services team, as required.
Lead by example during all interactions with the Golf Services team.
Member of the Glasgow Hills Workplace Health & Safety Committee

Qualifications

PGA of Canada member in good standing and Class "A" Professional or Apprentice Professional working toward obtaining Class "A" Professional status
Must possess outstanding customer service and verbal communication skills.
Strong computer skills considered an asset.
Previous retail experience would be an asset, but not required.
Ability to work well within a cohesive team environment and under pressure in a fast-paced work environment.

Compensation

Salary will be commensurate with experience.

Benefits/Perks

Excellent opportunity for growth into Head Golf Professional.
Full playing privileges.
Group medical plan available.
Strong potential for additional income.
Food & Beverage discount.
Clothing Allowance.

PGA of Canada Specialization

Golf Operations

Course Website

Employment Duration

Remainder of 2021 season and beyond

Contact Information

If you are interested in applying, send your resume and CV to our General Manager Woody Bishop at wbishop@glasgowhills.com. We look forward to hearing from you.

Accommodation

We are an equal opportunity employer and are committed to creating an accessible and inclusive organization as well as providing barrier-free and accessible employment practices in compliance with relevant legislation. Should you require Code-protected accommodation through any stage of the recruitment process, please make them known when contacted and we will work with you to meet your needs. Disability-related accommodation during the application process is available upon request.