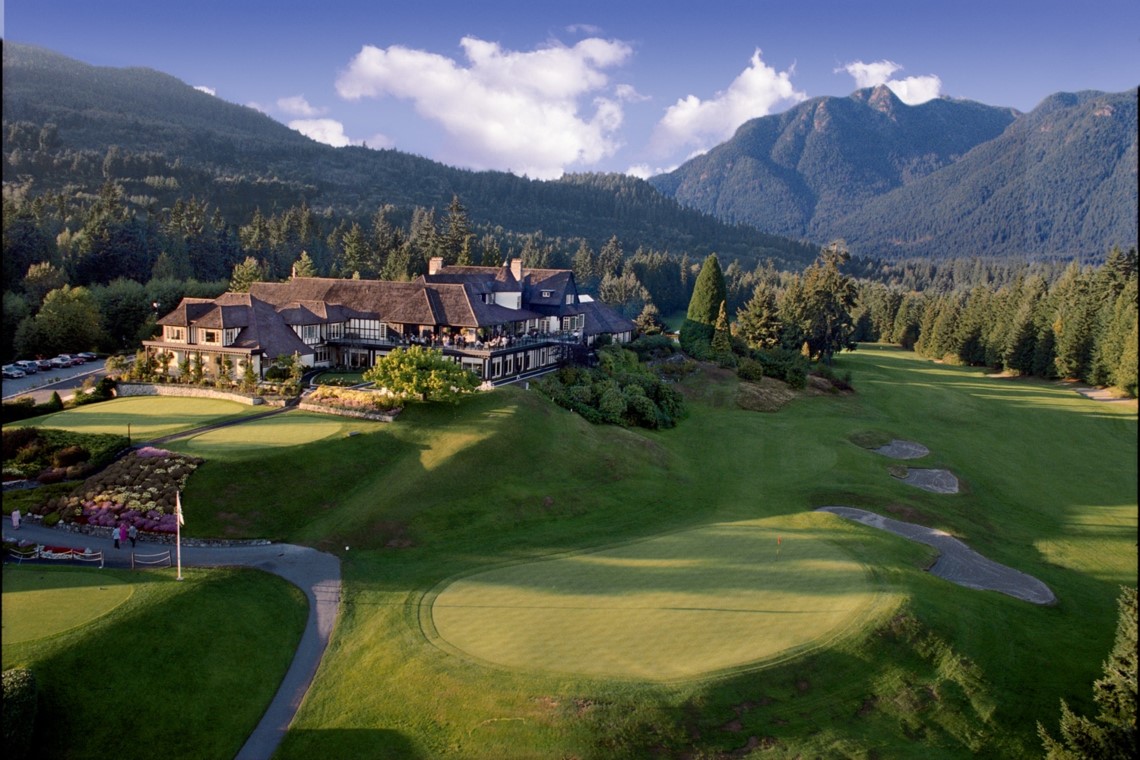 Associate Golf Professional: Capilano Golf & Country Club- West Vancouver, BC
Capilano Golf & Country Club, a private facility located in West Vancouver, 15 minutes from the downtown core, is seeking the services of an Associate or Assistant professional to join the Golf Operations team. This position reports to the Head Golf Professional.
Capilano is a premiere member's golf club established in 1938. Recently awarded the Distinguished Clubs award by The Board Room Magazine, currently, there are only 3 Golf Clubs that have this designation in Canada.
The members of Capilano are constantly looking to invest in both their staff and facilities which has seen the undertaking of a new $8 million Golf Operations facility and 1st Tee project in the winter of 2022/23.
Location

Capilano Golf & Country Club - West Vancouver, BC

Posted

2022-11-30

Deadline

2023-02-12

Job Summary

With the new Golf Shop and Operations facility due to open in the Spring of 2023, the successful applicant will be an integral part of the leadership team in the Golf Operations department and should be driven towards furthering their career with aspirations of becoming a Director of Golf or Head Professional.

Responsibilities

Summary of Responsibilities:
Reporting to the Director of Golf, responsibilities and essential job functions include but are not limited to the following:

Help implement elevated training and service standards
Consistently offer professional, friendly, and engaging service
Manage staff to ensure they are working professionally, productively, efficiently, and safely
Enforce department policies and procedures, as well as service and safety standards
All other duties as assigned
A desire to excel, create service second to none, and go the extra step.
Professional in appearance at all times.

Golf Operations and merchandising

Assist in the sale of merchandise
Assist along with the other Professionals in monthly inventory management
Ensure routine cleaning of the Golf Shop.
Provide input for promotions and ideas to help drive golf shop sales.
Assist in the opening and set up of the new 10,000sft retail and storage facility
Ensure basic daily operations are run efficiently
Use and monitor the Verifeye software to help ensure a maximum 4-hour pace of play

Club Fitting

Provide exceptional club fitting to the members of Capilano using a Trackman Launch monitor

Tournaments

Coordinate and run the junior lesson program schedule and promote the game of golf to our junior members
Coordinate, promote and execute the Mixed Calendar of golf events
Assist in the execution and organization of all the Men's and Women's member golf events

Playing Ability

Continually strive to maintain a good level of playing ability.

Qualifications

Attributes and Requirements:

PGA of Canada Member or Apprentice in good standing
Ability to manage and lead a team
Motivated to deliver an exceptional consistent member service experience
Possess excellent communication skills
Demonstrate a proactive (rather than reactive) work ethic
Show initiative and self-motivation
Provide training, leadership, and mentoring to staff
Responsible scheduling and budget management
Engaging, friendly, and polite personality
Strong interpersonal and problem-solving abilities in a demanding environment
Ability to work well under pressure in a fast-paced environment
Must be flexible in their schedule (opening, mid, closing, and weekend/Holiday availability required)
Committed to furthering their career and has a passion for the business of golf

Physical requirements of the Position:
Physical aspects of the position include but are not limited to the following:

Extended periods of time outside, standing and walking throughout the shift
Lifting, pushing, pulling, carrying

Compensation

Total Compensation package - Including salary and Lesson revenue - $60k to $80k+

Benefits/Perks

• Extended health benefits

• Pension plan

• PGA of Canada dues paid

• Clothing package

• Club Staff package

• Staff parties

• Staff meal provided

• Golf privileges at one of Canada's top private courses.

Start Date

2023-03-01

Course Website

Employment Duration

Full-Time , 40 Hours per week

Contact Information

Please send a resume and cover letter to Head Golf Professional Mark Thirtle at markt@capilanogolf.com.