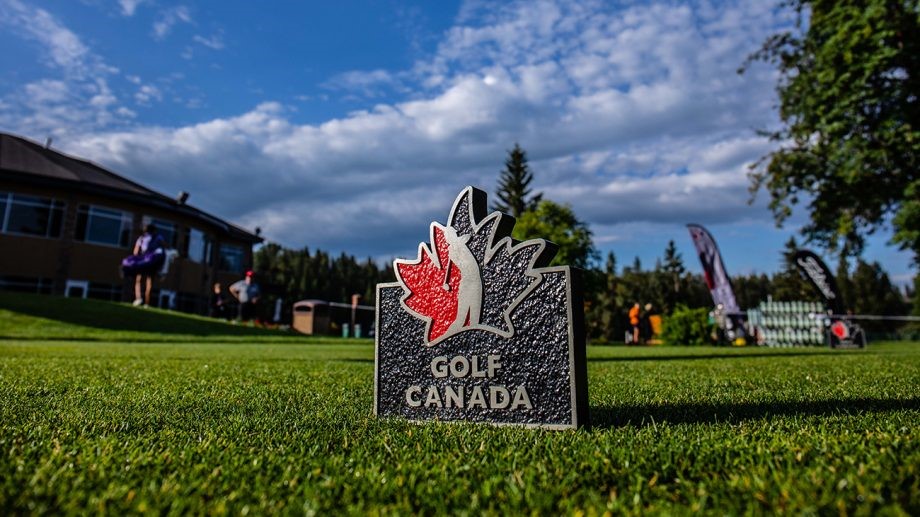 Entraîneur adjoint, Équipe Canada - Hommes
Golf Canada is the National Sports Federation and governing body for golf in Canada representing 271,000 golfers and 1,400 member clubs across the country. A proud member of the Canadian Olympic Committee, Golf Canada's mission is to increase Canadian participation and excellence in golf. By investing in the growth of the sport and introducing more participants of all ages to the game, our vision is to be a world leader in golf.
Job Summary

The Assistant Coach, Team Canada – Men will work with the Head Coach, Team Canada - Men ("Men's Head Coach") to develop annual goals and objectives for all areas of responsibility. They will assist with the development and implementation of Golf Canada's Men's National Amateur and Young Pro Squad program, and work in a collaborative and supportive manner with all elements of the Team Canada program where required.

Responsibilities

Successfully support the vision and nurture the culture of the Golf Canada player development program, according to the direction of the Head Coach and Chief Sport Officer.
Provide coaching to players who are part of the National Amateur and Young Pro programs in their training environments, at domestic competitions, and at international competitions.
Perform university or college visits, as required.
Work within operational guidelines for communication, reporting, and travel as established by the Chief Sport Officer.
Work cooperatively with all Team Canada Sport Science coaching staff, administrative staff, and sport science consultants.
Ensure that an effective communication process is in place with all stakeholders involved and engaged in both the National Amateur and Young Pro Squads.
Perform data analysis using various technology platforms.
Provide reporting on athlete progress as required.
Support and uphold Golf Canada sponsorship and partner agreements.
Act as a positive ambassador and spokesperson for Golf Canada and the sport of golf in Canada.
Dress in official Golf Canada apparel while coaching at tournaments and training camps.
Abide by the Coaches Code of Conduct and complete all required training activities. In particular, coaches must abide by all Golf Canada and Sport Canada policies regarding Safe Sport.
Other duties as assigned.

Qualifications

REQUIRED SKILLS, KNOWLEDGE, & ABILITIES:

Experience and demonstrated success in high performance golf.
Demonstrated ability to work with data to assess performance.
Motivated and enthusiastic individual who is able to work independently and has also demonstrated the ability to be an effective team member.
Understanding of Canada's Long-Term Player Development Model (LTPD).
Strong desire and ability to work with players or coaches of players in the LTPD stages of Train to Compete and Train to Win.
Coach of Developing Competitors (CDC) Certification required within three years of accepting the role
Excellent verbal and written communication skills.
Bilingual (English and French) language skills are considered assets.
PGA of Canada member in good standing, or equivalent certification depending on the specific area of expertise.

Compensation

Benefits/Perks

PGA of Canada Specialization

Coaching

Start Date

2021-11-22

Course Website

Employment Duration

Part Time (80-100 days)

Contact Information

Click here to view the PDF job description and other Golf Canada opportunities

Please apply to: Golf Canada - Human Resources 1333 Dorval Drive, Suite 1 Oakville, ON L6M 4X7 | Email: resumes@golfcanada.ca

One (1) position available. Golf Canada will interview up to six (6) candidates. Forward cover letter and resume, by e-mail or mail only, NO PHONE CALLS PLEASE to the above contact by 11:59pm, November 21, 2021. Golf Canada thanks all applicants but will contact only those who will be invited for an interview.

Golf Canada's regular hours of work are 40 hours per week, namely Monday to Friday, 8 hours a day and 5 days a week including a one-hour lunch. However, the demands of your position may require your hours of work to vary to meet the objectives of your employment. Due to the nature of this position, there may also be some travel required and the need to work some weekends.

Golf Canada is committed to providing a safe environment for all, especially children. All applicants will be thoroughly screened using background checks and a review process.

Golf Canada's core values are "Fun, Excellence, Inclusion, Respect, Accountability" and while these are included in each employee's offer of employment and annual employment letters, these core values are also an integral part of the Golf Canada's recruitment, hiring and annual review process.

Golf Canada is dedicated to employment equity and fostering diversity within the workplace in order to build an inclusive workforce where all employees have the opportunity to reach their potential.

Golf Canada is committed to providing accessible employment practices that are in compliance with the Accessibility for Ontarians with Disabilities Act ('AODA'). If you require accommodation during any stage of the recruitment process, please notify Human Resources at 905-849-9700.
Emplacement

Golf Canada - Remote/Flexible

Affiché

2021-10-26

Date limite

2021-11-14